Amalfi Coast
Amalfi Coast
Growing up in Europe and then hearing over and over again from my North American friends about their life time dreams of visiting Europe, was something that I never truly understood. Even more so, the preoccupation with certain countries like France, Spain and Italy was one big enigma to me. Whether intentionally or not, I sort of avoided those places choosing more " off the beaten path" countries like Austria, Croatia or Danmark. Yet, last summer a flight deal came my way that I simply could not resist.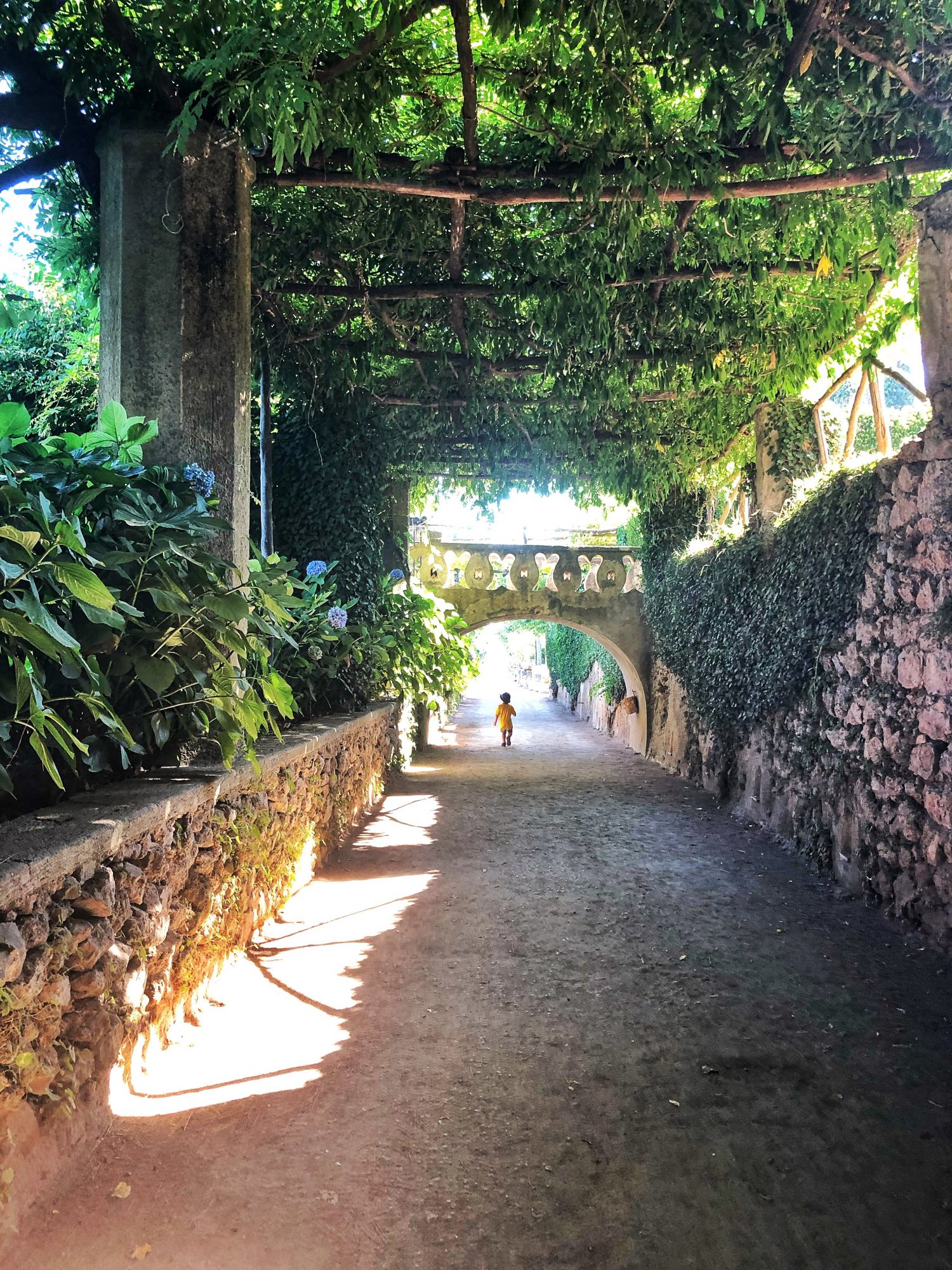 AMALFI COAST
Before our trip we read a lot about the beauty of Amalfi Coast and it was clear that when flying to south of Italy, this is a place we should visit. The problem was that our amazing flight deal took us to Lamazia Terme located almost 5 hours away by car. Despite the warnings about driving in Italy we decided to put our driving skills to the test and drove to Amalfi Coast.
Arbori near Vietri Sul Mare
The decision to pick Arbori as our accommodation destination was purely economical. Arbori is a tiny village of 90 people located near Vietri Sul Mare. The town is located on the top of the mountain , which makes commute an adventure.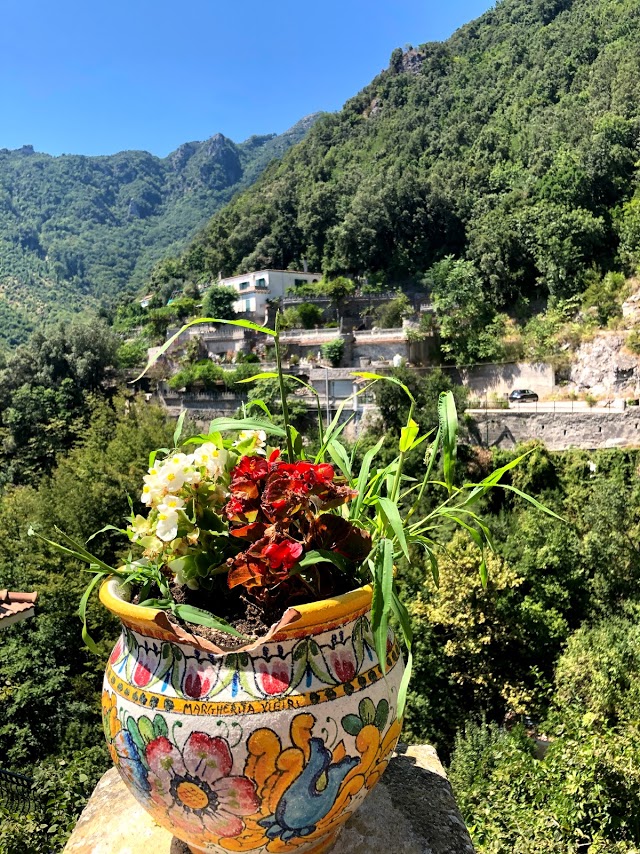 Surprisingly, this town is booming at night with two restaurants attracting crowds from as far as Solerno.
In Arbori we stayed at a bed and breakfast La Terraze di Cristina with a spectacular view of the Mediterranean Sea and surrounding mountains.

The Good:
beautiful view
Far from tourist area
Good restaurants
The Challenges:
Limited selection of stores/restaurants
Very narrow roads
10-15 minute ride to the sea
Ravello
" Mommy, look at this view!" our 6 year old kept on repeating as he strolled through the gardens of Villa Cimbrone.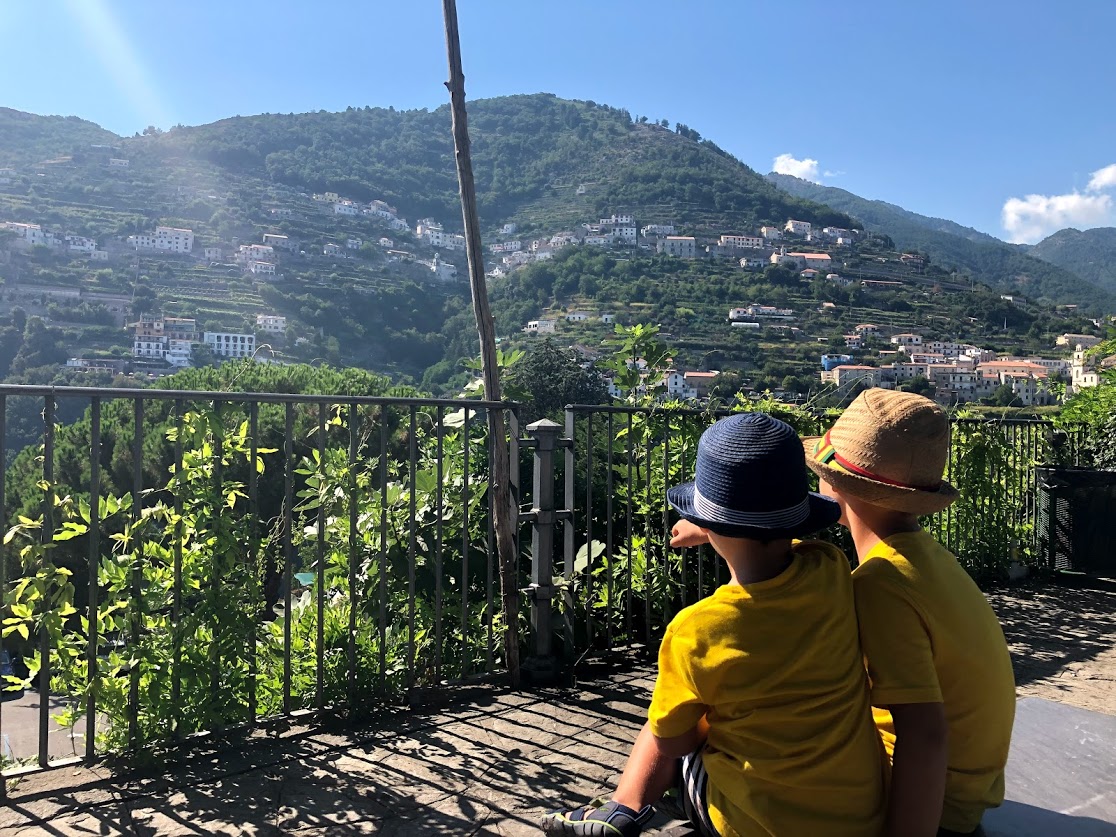 Hands down our favourite place of this Amalfi Coast trip! The views from Villa Cimbrone are absolutely spectacular and one could easily spend hours just taking in the scenery of Ravello, exploring the tiny artisan shops along the path to the villas or enjoying a meal at one of many restaurants.
While we initially hoped to visit both Villa Rufolo and Villa Cimbrone, our boys' exhaustion and mischievous behaviour was a clear indicator that things would turn ugly if we attempted to visit both places.
From the parking lot, it takes about 10-15 minutes of walking up the hill before reaching the entrance of Villa Cimbrone. This 11th century villa, which also functions as a hotel, features Terrazza dell'Infinito, and meticulously cared for gardens with the spectacular view of the mountains and the blue Mediterranean sea.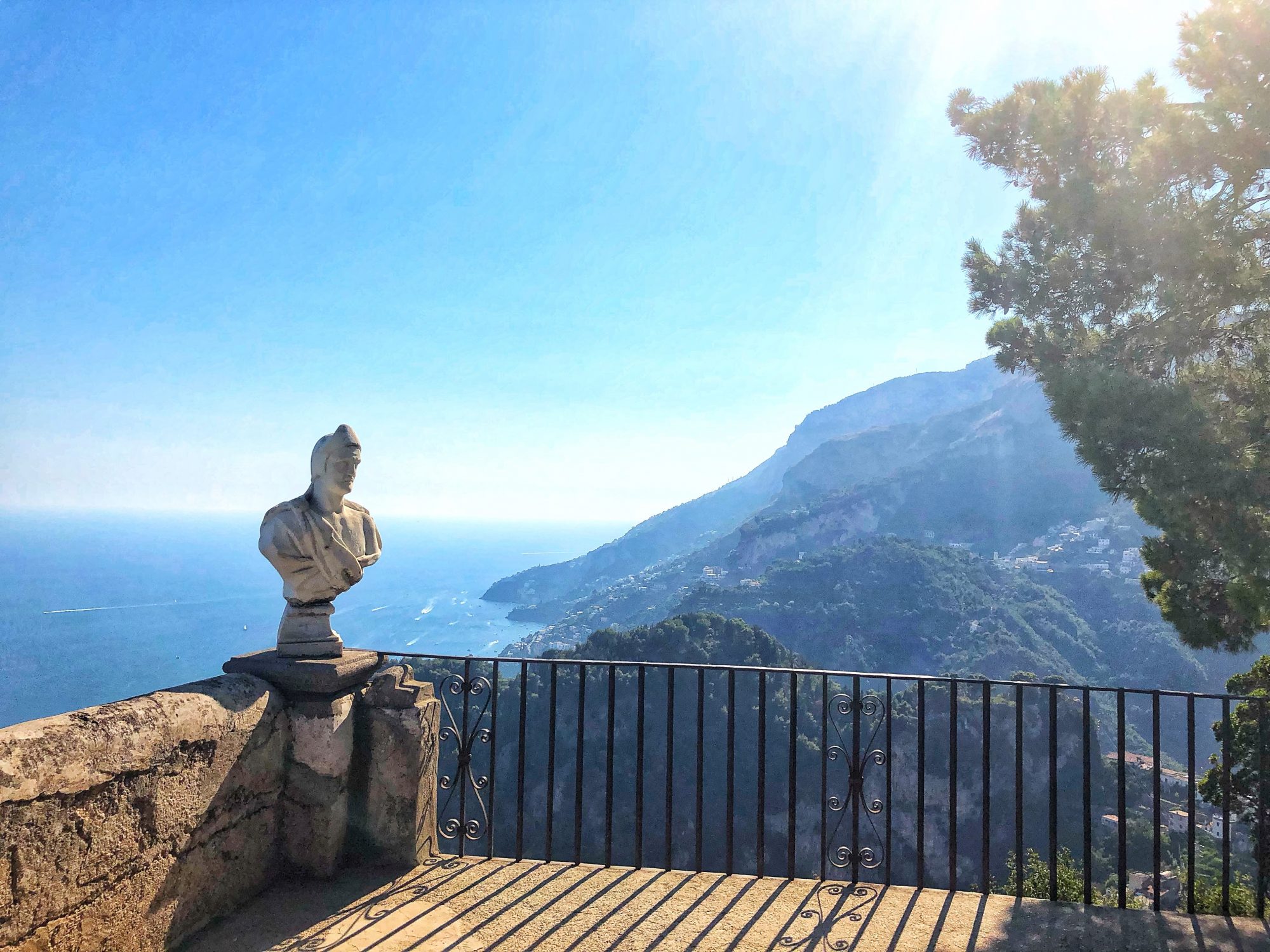 The goods:
Incredible views of the mountains and Mediterranean sea.
Little artisan shops
Incredibly romantic place to visit with significant other
Inside you can enjoy a little restaurant serving inexpensive gelato while taking in expansive views
The Challenges:
Due to its location, one needs to be in decent shape to do the walk
Even though we visited Ravello with our boys, Ravello is better suited for adults. We actually promised ourselves to return one day without children.
Minori/Maiori
We surprised ourselves with returning to this area on couple occasions to stroll along the sea and enjoy fresh granita and gelato. Our boys also thought the place was great for the play ground and little kids theatre set up on the boulevard.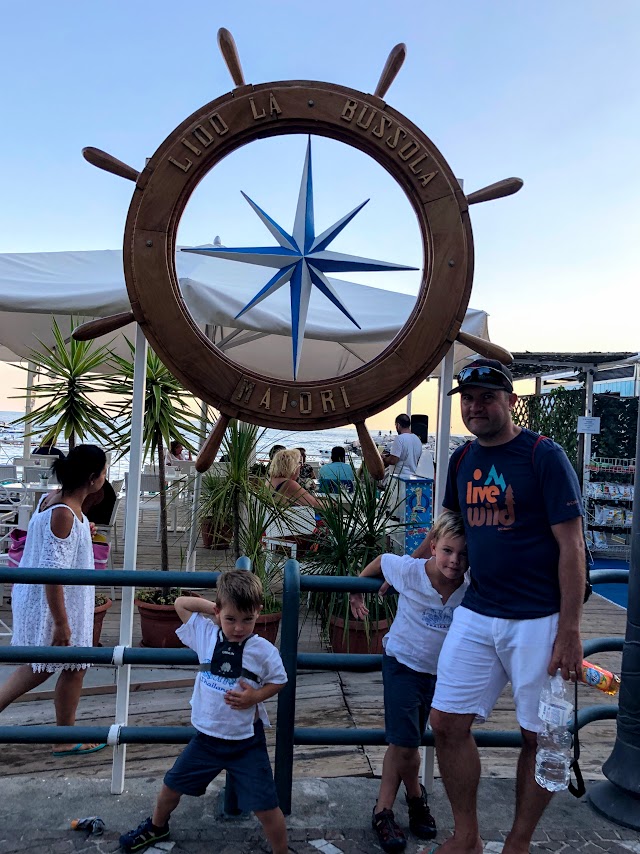 The good:
Decent Playground and little outdoor theatre for kids to enjoy
Supermarkets to do more substantial shopping if needed .
Wide Boulevard next to the beach giving young ones place to run
The Challenges:
None, unassuming tourist town .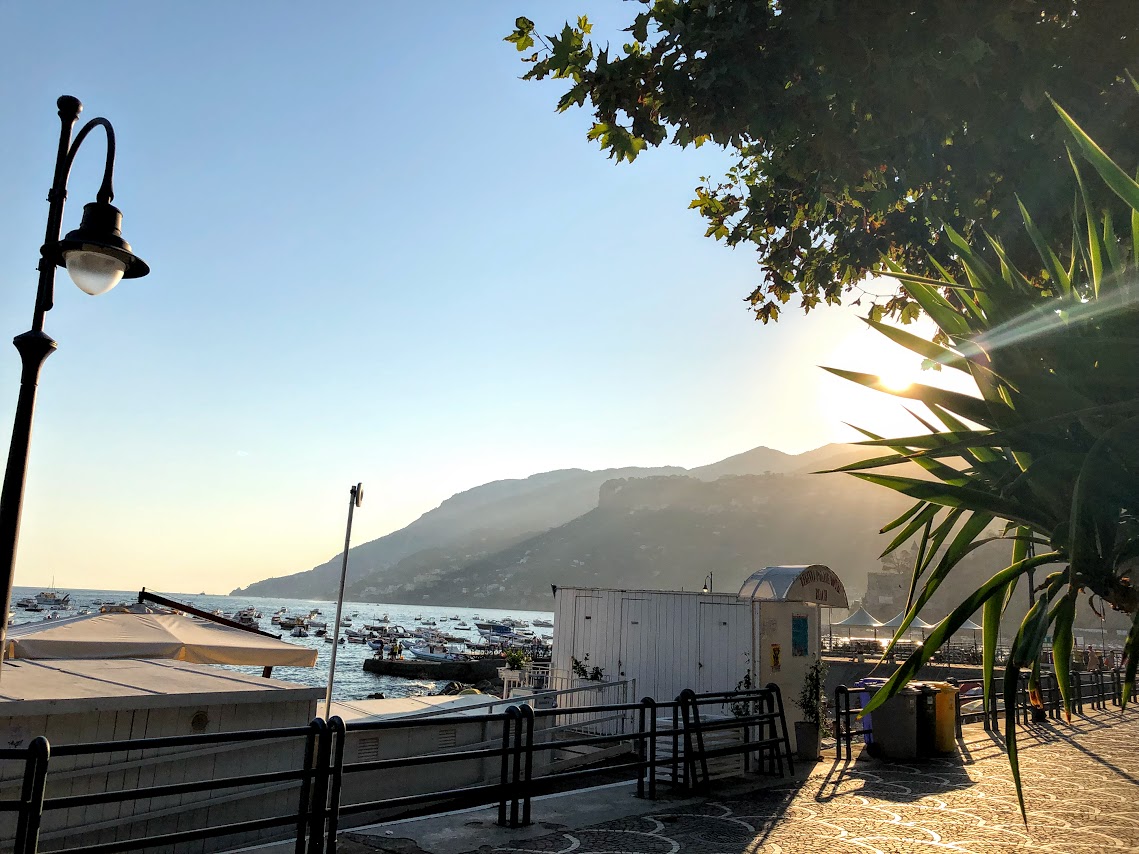 Are you a family that loves adventure and exploring ? If so, we would love to hear from you! Let us know about your favourite places ! Send us an email to famtravelbugs@gmail.com so that we can add you to our growing community of like-minded families.
For more on family travel in Italy check out: