Cruising The Gulf of Mexico
Cruising The Gulf of Mexico
It is sort of ironic that we had more anxiety taking our kids on a 5 night cruise to Mexico than spending a month backpacking through South East Asia. Actually, my imagination was going wild and the idea of my kids running loose on a 14 deck cruise ship in the middle of the Gulf of Mexico sounded truly terrifying! The reality, however, seemed to be surprisingly unlike my dreaded dream.
After spending a night in Hollywood Florida we boarded a Royal Caribbean cruise from For Lauderdale to Mexico with ports of call being Costa Maya and Cozumel in addition to two days at sea. By the time we booked this trip, we had already been on two other cruises, including one with both Cozumel and Costa Maya stop. However, we took those trips prior to having kids and before worrying about things like splash pads, kids clubs and kid entertainent in general. Booking this trip booked late and working with limited dates, the itinerary was not really our priority. Instead, we were hoping for few days away from the Canadian cold.
Kids Club
It was our first day at sea when we decided to go ahead and visit the Kids Club. We heard about kids clubs before and travelling all over the world, we have never used one fearing the worst. It does not help that I work in a profession where I am constantly reminded of the dangers that children are exposed to. Nonetheless, I somehow managed to overcome my own fears and , to the boys' excitement, I sent them to the kids club for a morning session on a trial basis.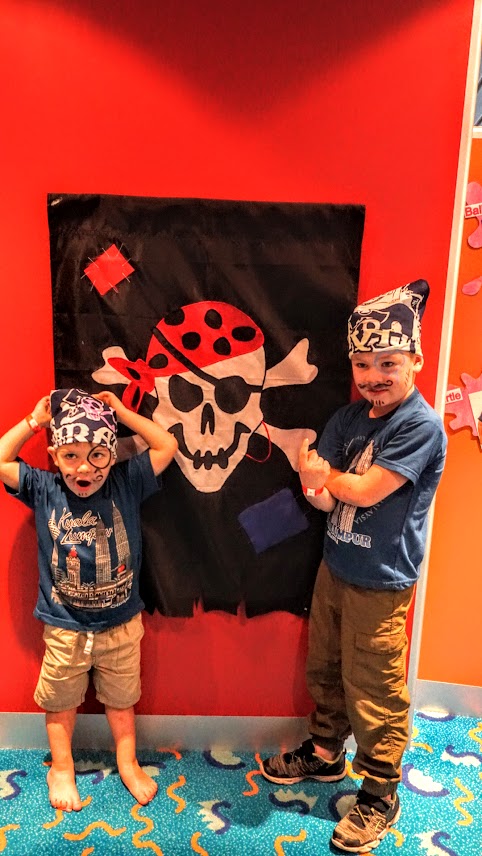 In order to be a part of the kids club at Royal Caribbean, children need to be at least 3 years old and be fully potty trained. However, using some flattery and persuasion, I was able to convince the staff to take our youngest travelbug who, while potty trained, was less than two weeks away from his 3rd birthday. I vividly remember the first morning boys attended kids club with my mind playing tricks on me and not having a second without thinking about them. In the meantime, my kids had a blast! They absolutely loved it ! In fact, other than meals and our off shore trips, our boys spent the rest of the trip playing with their new friends in the kids club. What was adding to their excitement was the fact that the club had schedule with different theme posted every day including superheroes , pirates or jungle animals theme. And just like the theme, the boys would return to our cabin beaming with excitement over their new superhero cape, decorated pirate bandanas or cardboard guitars they decorated.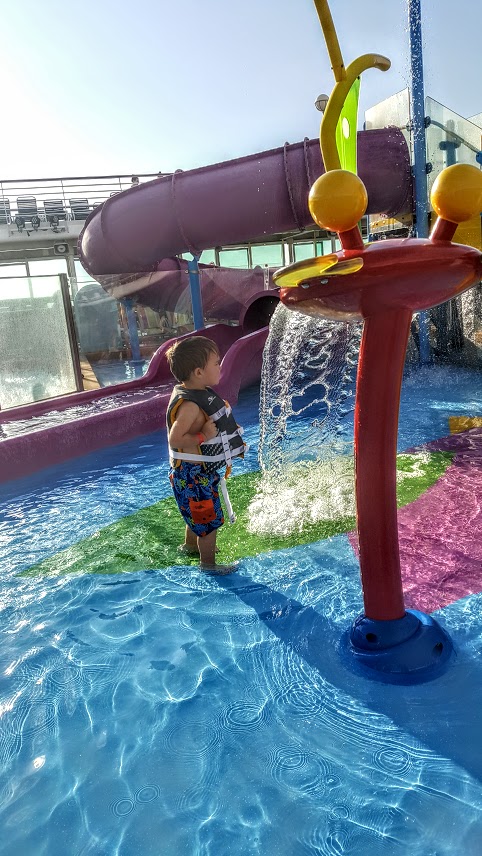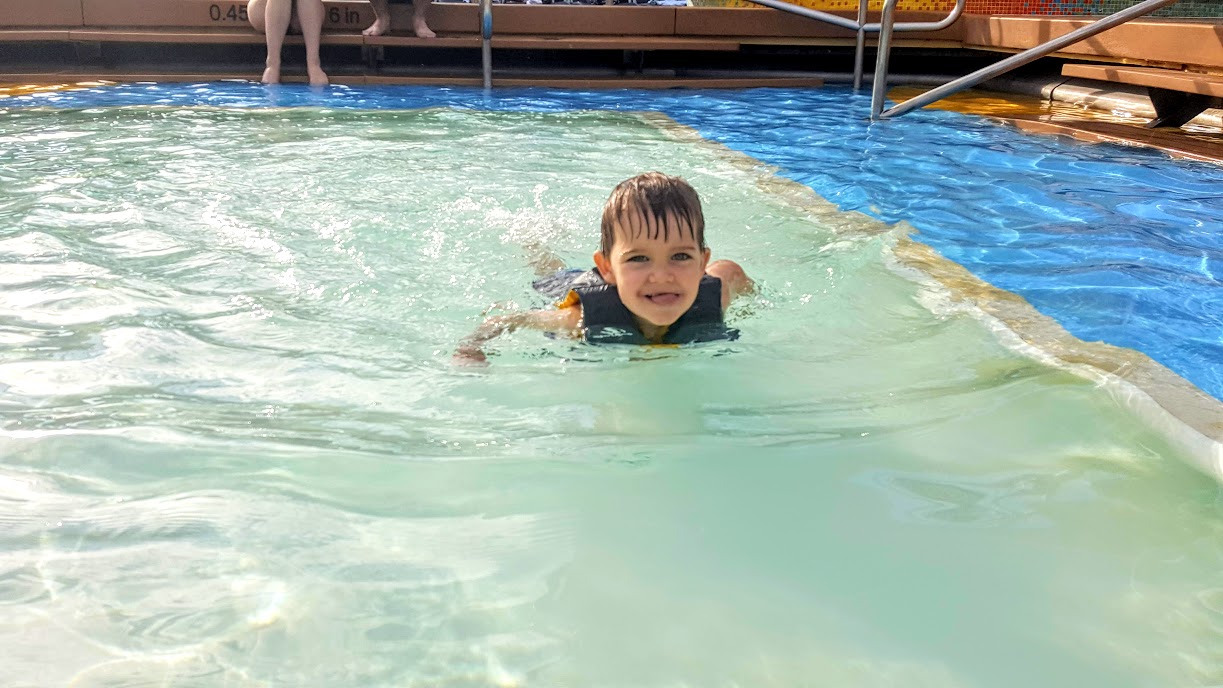 Our Off shore adventures
Our first port of call was Cozumel. We did not have any big plans for Cozumel. All we knew was that we really wanted to explore cenotes and for that, we had to get to the mainland.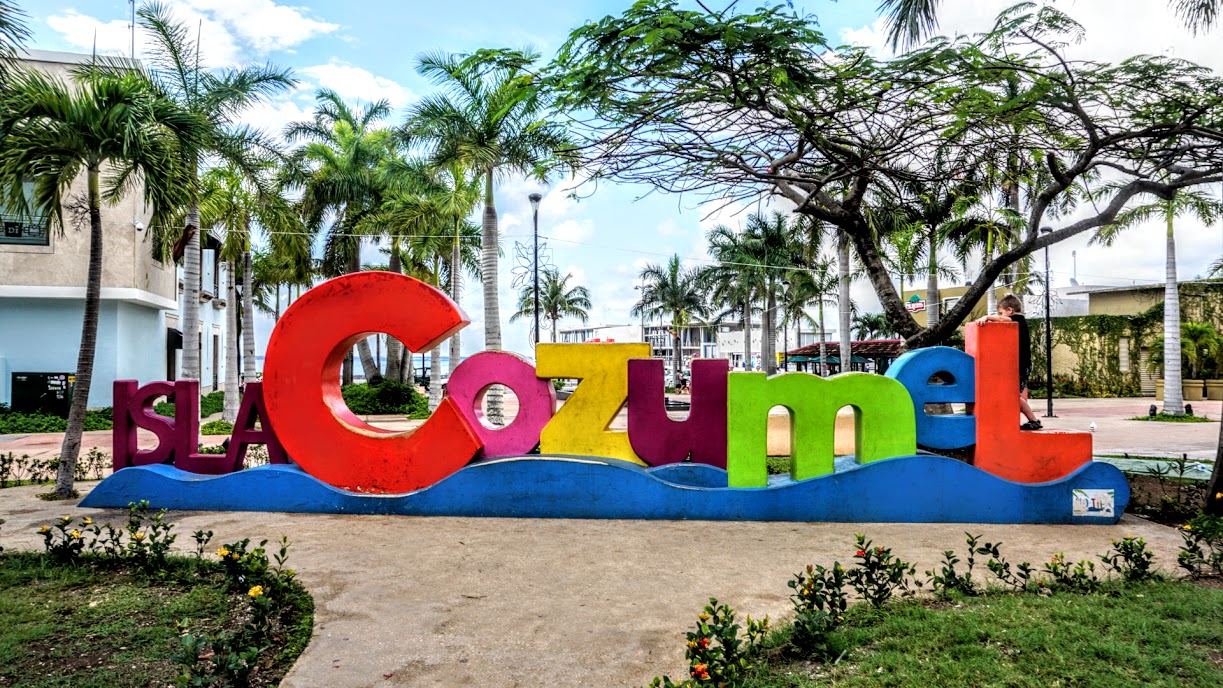 From the port where our ship was docked we packed ourselves to a tiny taxi and drove to a ferry port located about 15 minutes away. After waiting for several minutes, we took a ferry to the mainland and to the town of Playa del Carmen.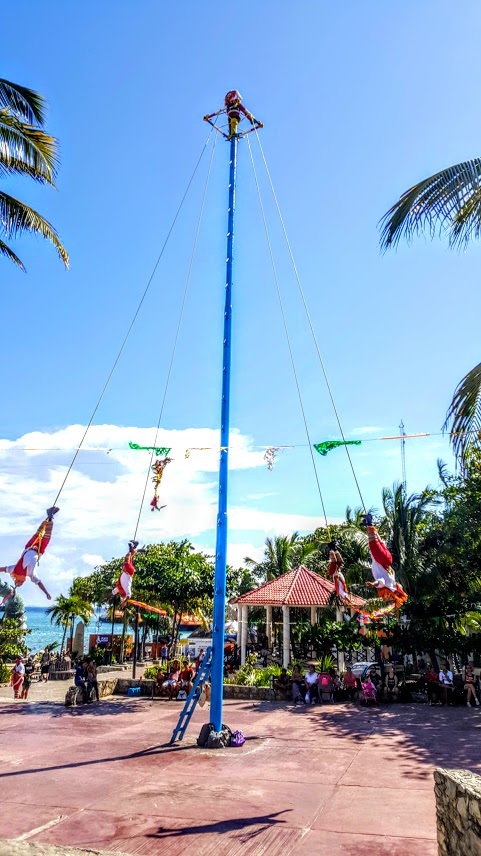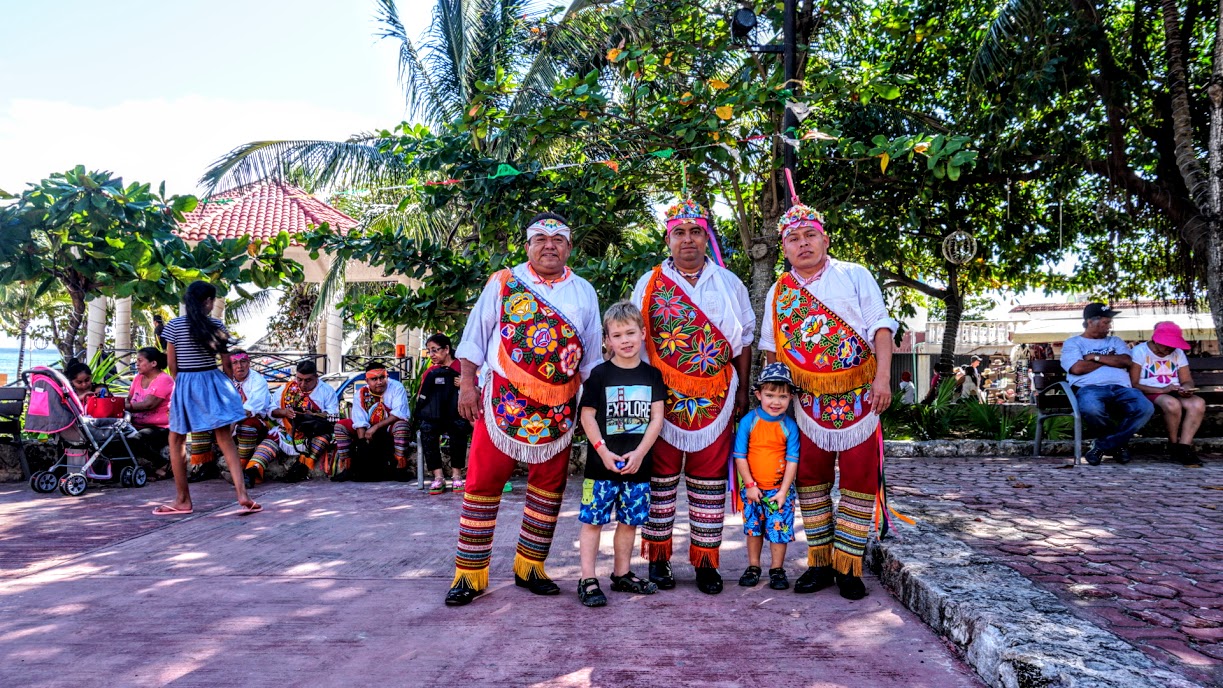 There are only two companies that operate ferries to the mainland and the trip takes about 45 minutes for the price of 22$ return , with little ones travelling for free. The boats are comfortable and they even have a little play area for the kids to occupy them.
Our initial plan was to get to Xcaret and see the cenotes there, however, we were quickly told by a tour operator that considering the time we needed to be back at the ship, we did not have enough time. As such, we were offered to see the cenotes of Chaak Tun instead.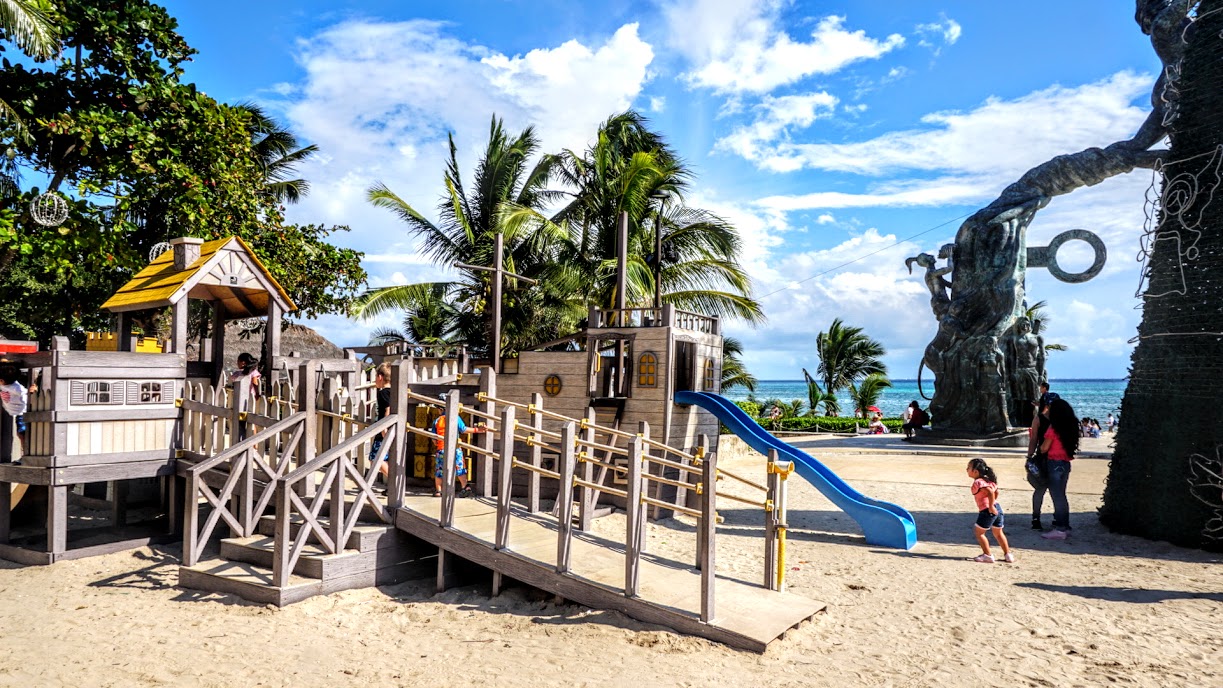 Chaak Tun
Cenote Chaak Tun are hidden subterranean caves that were believed by ancient Maya to be sacred portals to the underworld. At the beginning of the tour, everyone received snorkel mask, water shoes, flashlight ( one per couple) and life jacket. The tour starts with a dip in an underground pool to what we believed was getting used to swimming in cenote as well as to the gear. We were instructed to try not to make too much noise as the ceilings were home to dozens of bats. It was also the first time I ever saw a catfish swimming under me and for underwater amateur, I need to say that I managed to convince myself that I saw swimming with sharks :).
While our boys got into a cavern without much hassle and even did a little swimming, the underground cenotes proved to be too much for them to handle. Instead, they spent the rest of the tour enjoying the views and the sounds of a Mexican jungle 🙂
The next stop of this tour was a dry cenote and a brief geology/history lesson on the importance of cenotes for the Mexican ecosystem. Finally, the highlight of the trip- the enormous cenote straight from a postcard. The experience of swimming near the centuries-old stalactites was truly magnificent. To add to the suspense and amplify the experience, still snorkelling, we were led into a true cave which had no natural light coming in , and asked to turn our flashlights off to listen to the stalactites dripping from above. I was expecting this to be a terrifying experience, instead, it was rather peaceful and relaxing.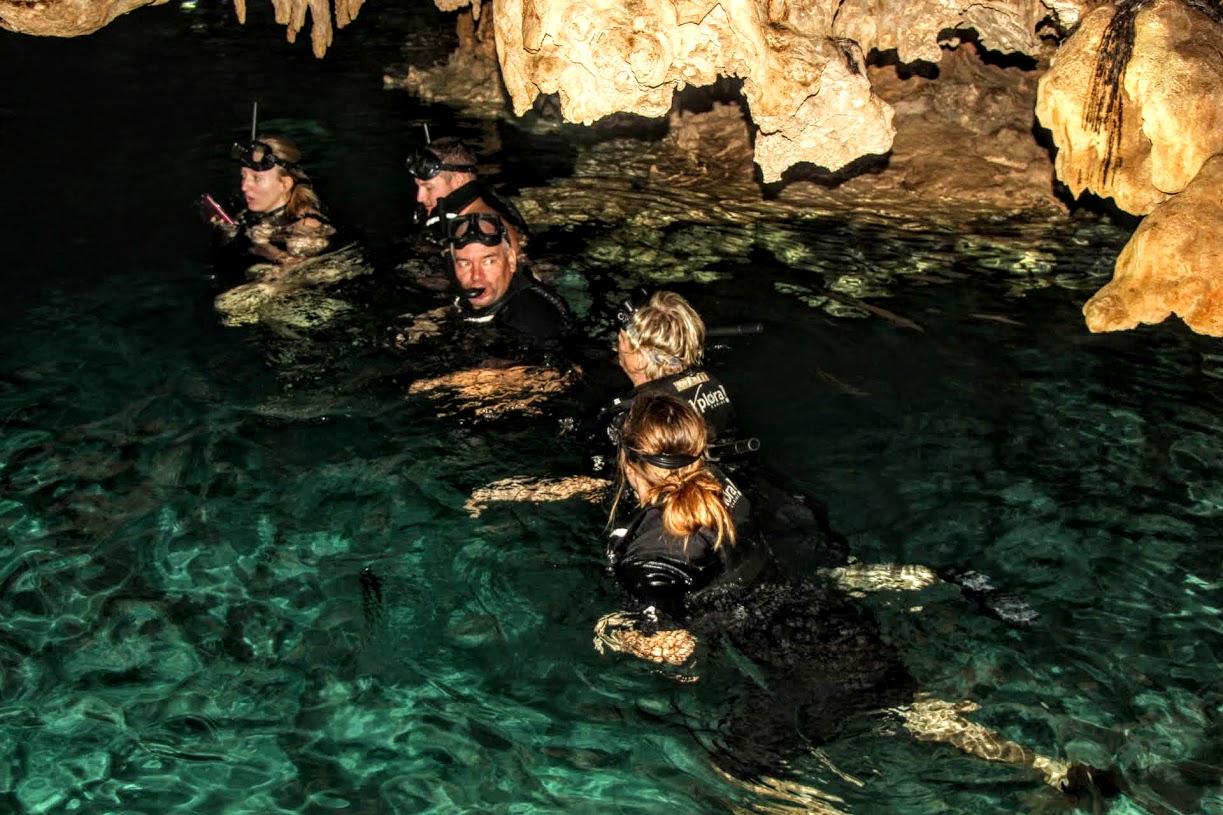 The tour was really great and I would highly recommend visiting Chaak Tun. We arranged our tour at the first tour booth we found in Playa Del Carmen and paid50$ per person ( kids were free). However, knowing what I know now, it is way cheaper to get to Chaak Tun yourself and just pay the entrance fee of just 100 pesos. The entrance fee does provide a guide that will do the same tour that we had for a fraction of what we paid.
Next stop, Costa Maya
Although I heard about people staying in the port of Costa Maya, not everyone realizes that minutes away from the port is a small fishing village called Mahuahal which has plenty to offer.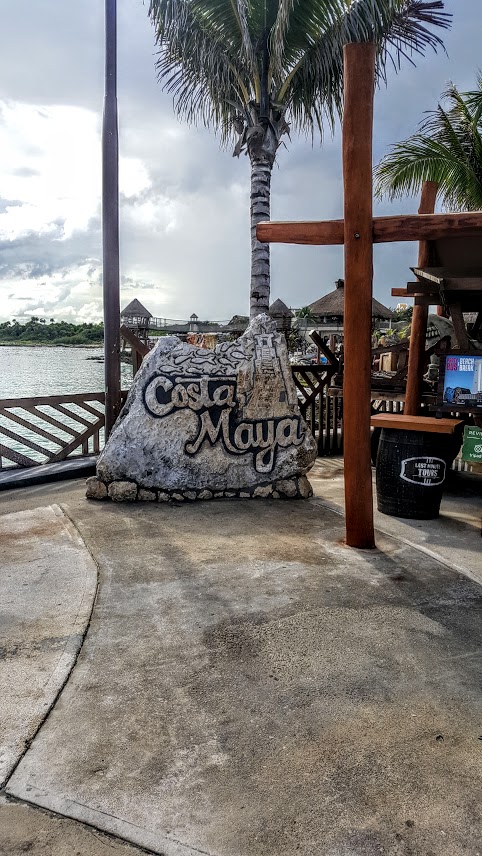 Before coming to Mahuahal we did some research and decided to save some money and book a snorkelling tour through Crazy Lobster, popular beach restaurant in the village.
The price was right (29$ per person), the reviews positive , and the prospect of having 1$ corona beer after, very appealing.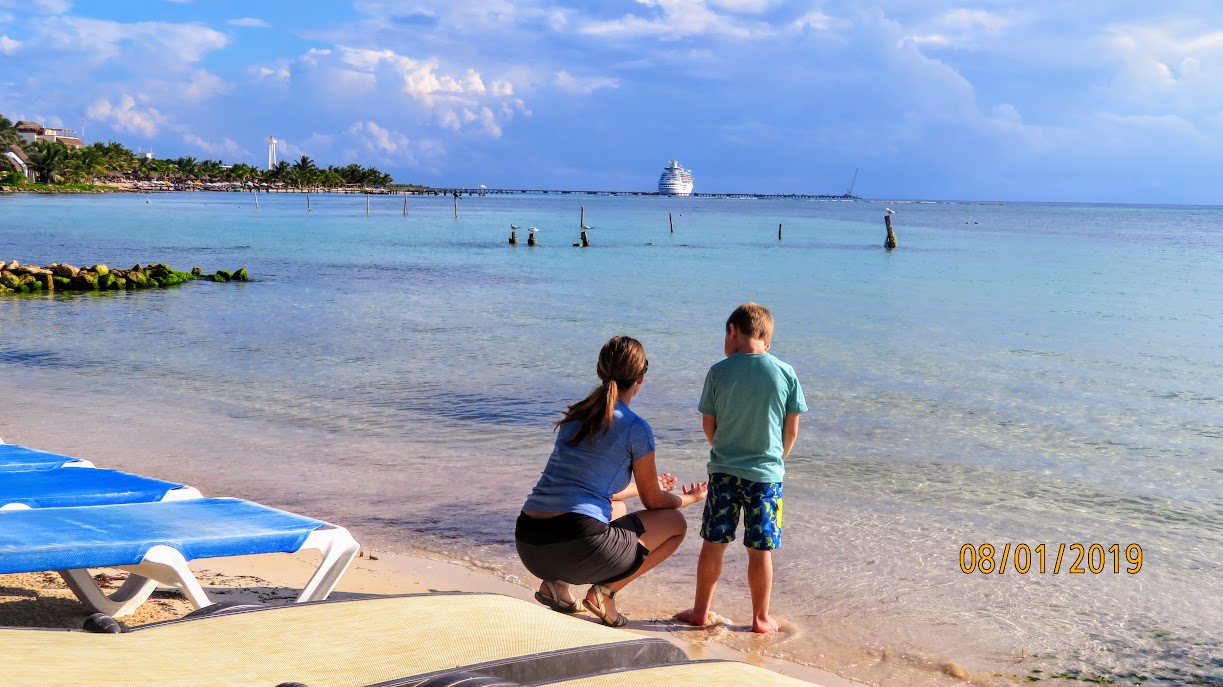 After having couple 1$ coronas, we were taken directly from the beach restaurant to our snorkel spot to enjoy some swimming along the sea turtles! The experience of swimming above the sea turtles was so enjoyable. While keeping a safe distance , these gentle giants did not appear to be concerned a bit with our presence. The tour lasted just over an hour and the guide was knowledgeable about the marine life. I should note though that he had a more natural connection with a Spanish couple and therefore they seemed to be getting more information than us . After the tour, we went back to the beach to enjoy all the beach amenities while savouring delicious fish and shrimp tacos.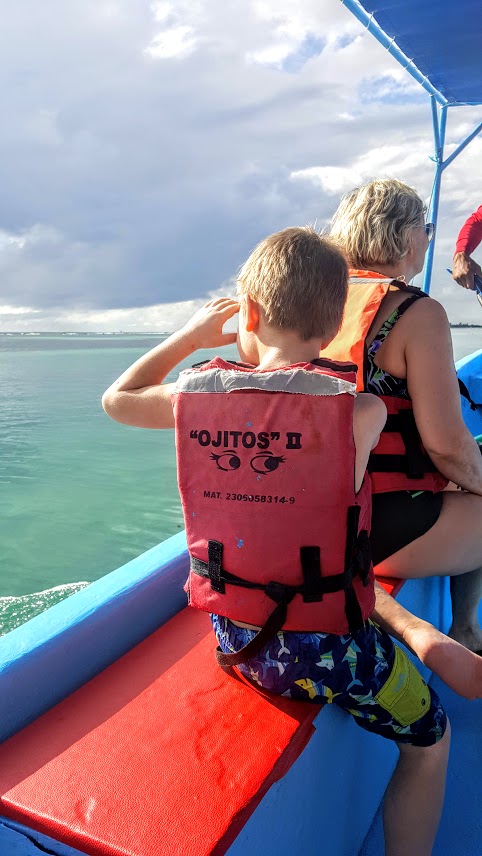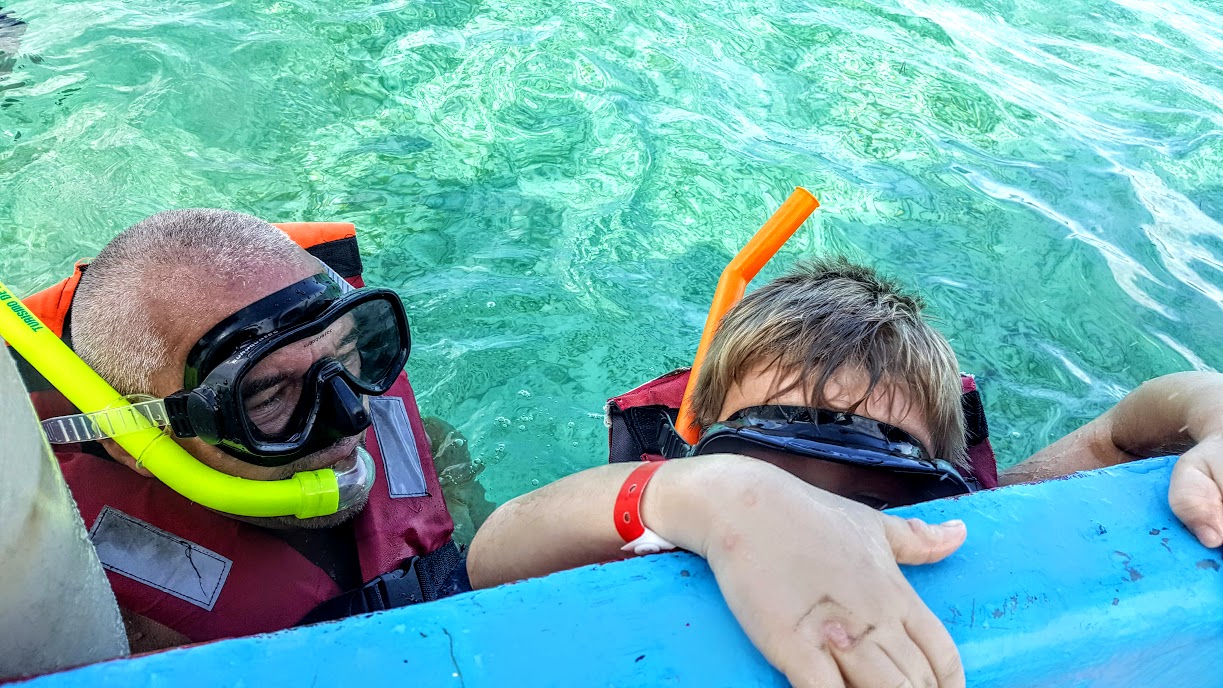 Benefits of Cruising
Over the years, our preferences for travel types have evolved. While our preferred method to travel is to backpack and experience cultural immersion, we believe that the best travel is the one that meets our needs at a given time. When we booked this cruise, we had just gone through couple rough months at work and were physically and emotionally exhausted. We were without time or energy to plan extensive trip, but in dear need of a short by sunny vacation.
Things we appreciated:
kids club- cannot say enough good things about it
buffet food- great selection of fresh food ( no cooking, no cleaning)
room service
entertainment – literally at your doorstep, great shows, cheesy contests
Pool deck- splashpad, pool , rock climbing, couple party games
little planning = minimum effort required