Cu Chi Tunnels
Cu Chi Tunnels
By many considered a " must-do" attraction when in Saigon, Cu Chi tunnels is really an interactive history lesson in a condensed form about Vietnam War.
Visitors to the area can now crawl through some of the safer areas of the tunnels, view command centers and booby traps, fire an AK-47 rifle on a firing range and even try some of typical foods that soldiers living in the tunnels would have eaten.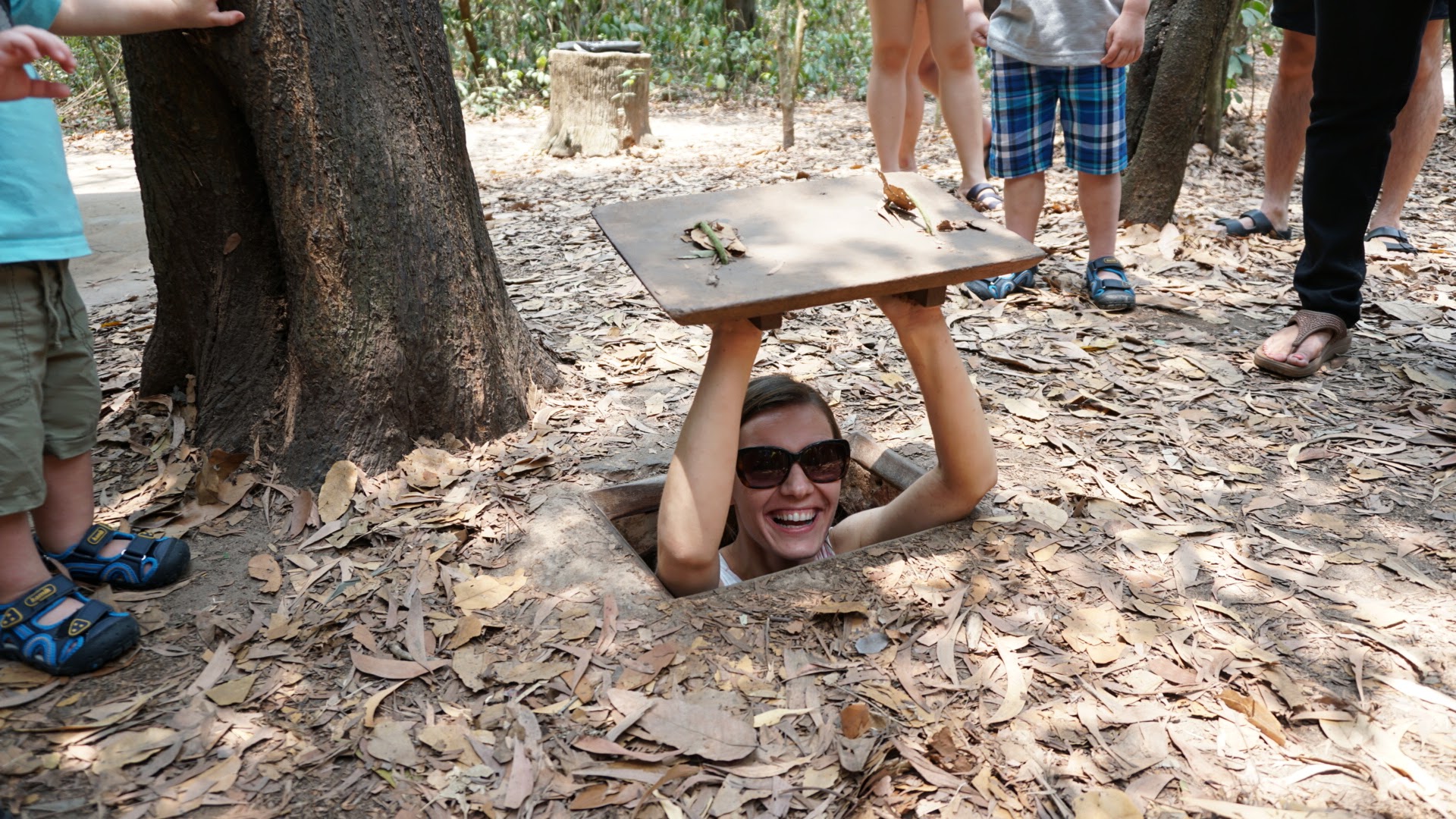 Getting there
There are literally dozens of small companies ( and 3 times as many hotels) in Ho Chi Minh city offering Cu Chi tunnels tour. Although the tour is quite popular, unless you are hoping for a private , intimate experience, there is no need to book it weeks in advance. In fact, we only booked our tour a day before. The price for join in tour hovers around 7-10$ +5$ entrance fee per person including transportation. While this is a half day tour, expect to dedicate 5-6 hours to it.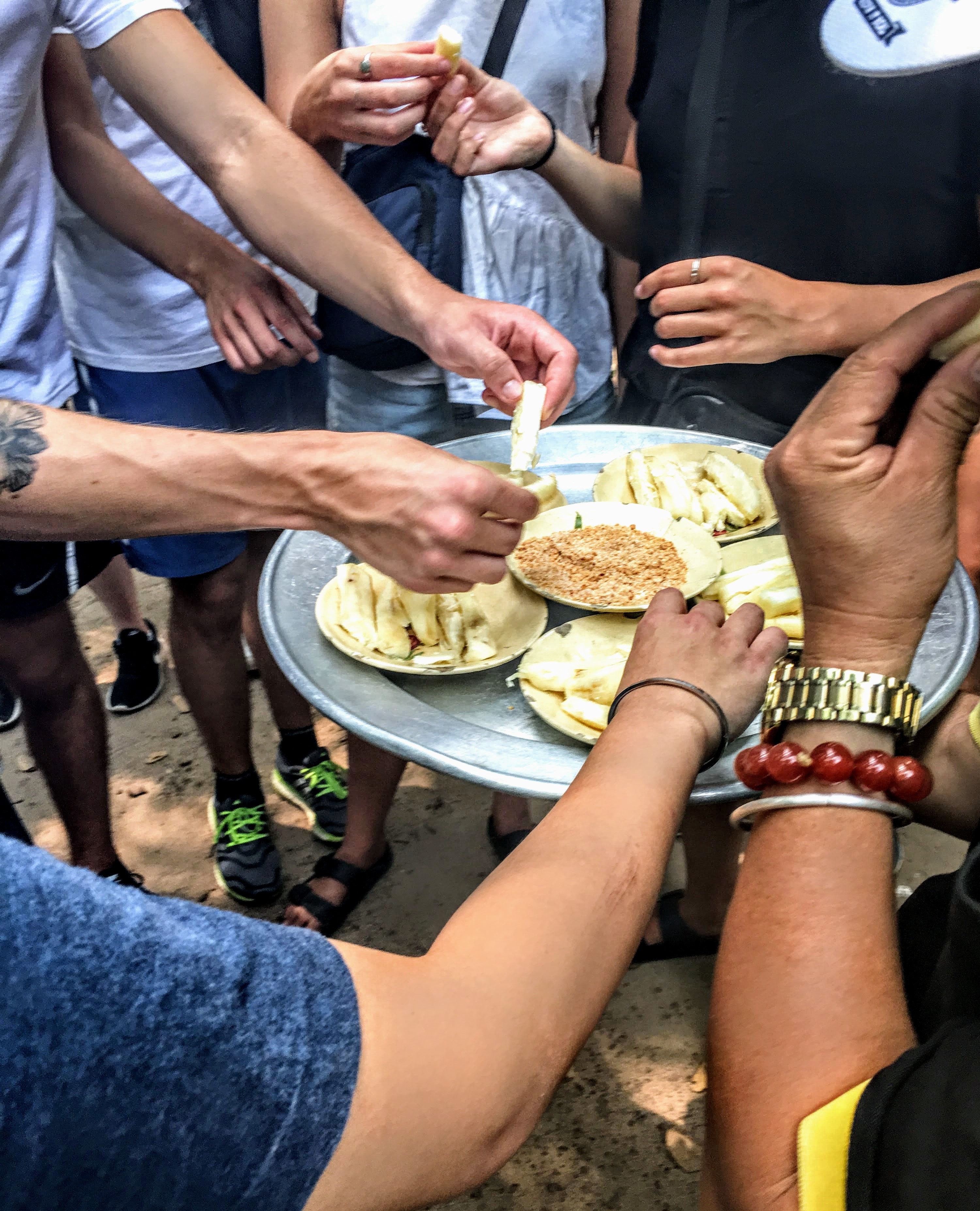 Being as cheap as the tour was, I really wasn't expecting too much from it. Our driver arrived an hour late than he was supposed to and we were all cramped like sardines on a nice, but really small, bus for over hour and half. The guide itself spoke okay English and while on route to the tunnels, he provided short lesson about Vietnam and the war itself. At the tunnels, our 4.5 year old was really interested in booby traps, while our toddler found the tunnels (which he walked by himself on harness) entertaining. Even though the booby traps are clearly marked, when visiting with smaller children,  I strongly recommend having them on harness or in a carrier as it is relatively easy for accident if one is not paying attention. The onsite tour took about 1,5 hour and included tasting tapioca and a short movie about the war.  Getting from exhibit to exhibit felt a bit rushed as some of them were barely covered, however, as the heat had no mercy , we were all quite glad when we got back to the air conditioned bus.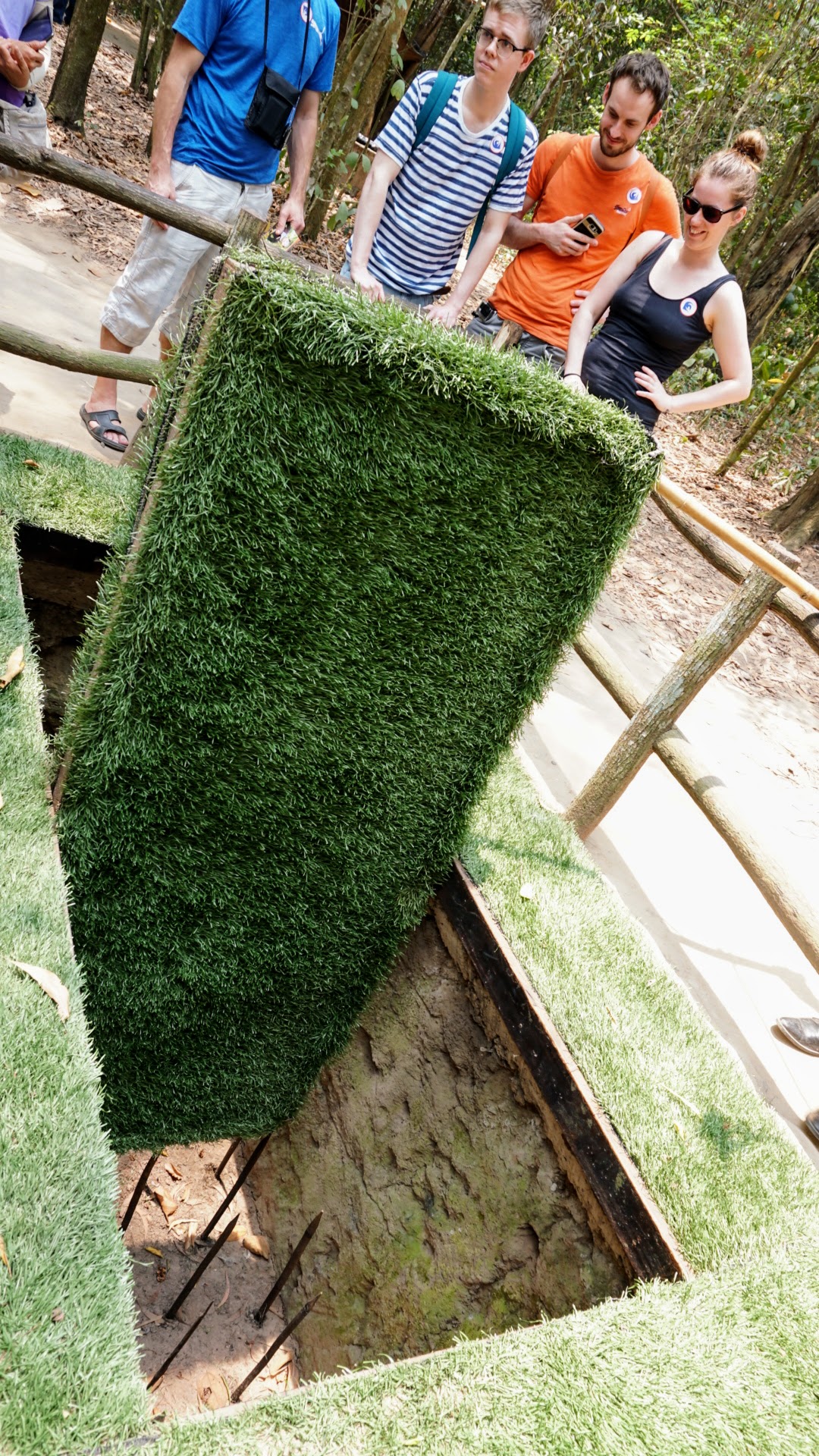 The actual time at Cu Chi tunnels seemed to be going really fast, and although somewhat rushed( we spent 1.5 hour there), the heat was such that we were glad when the guide advised us that it was time to head back to the bus. After the tour, we only had enough time to use the washroom before being bussed back to our hotel.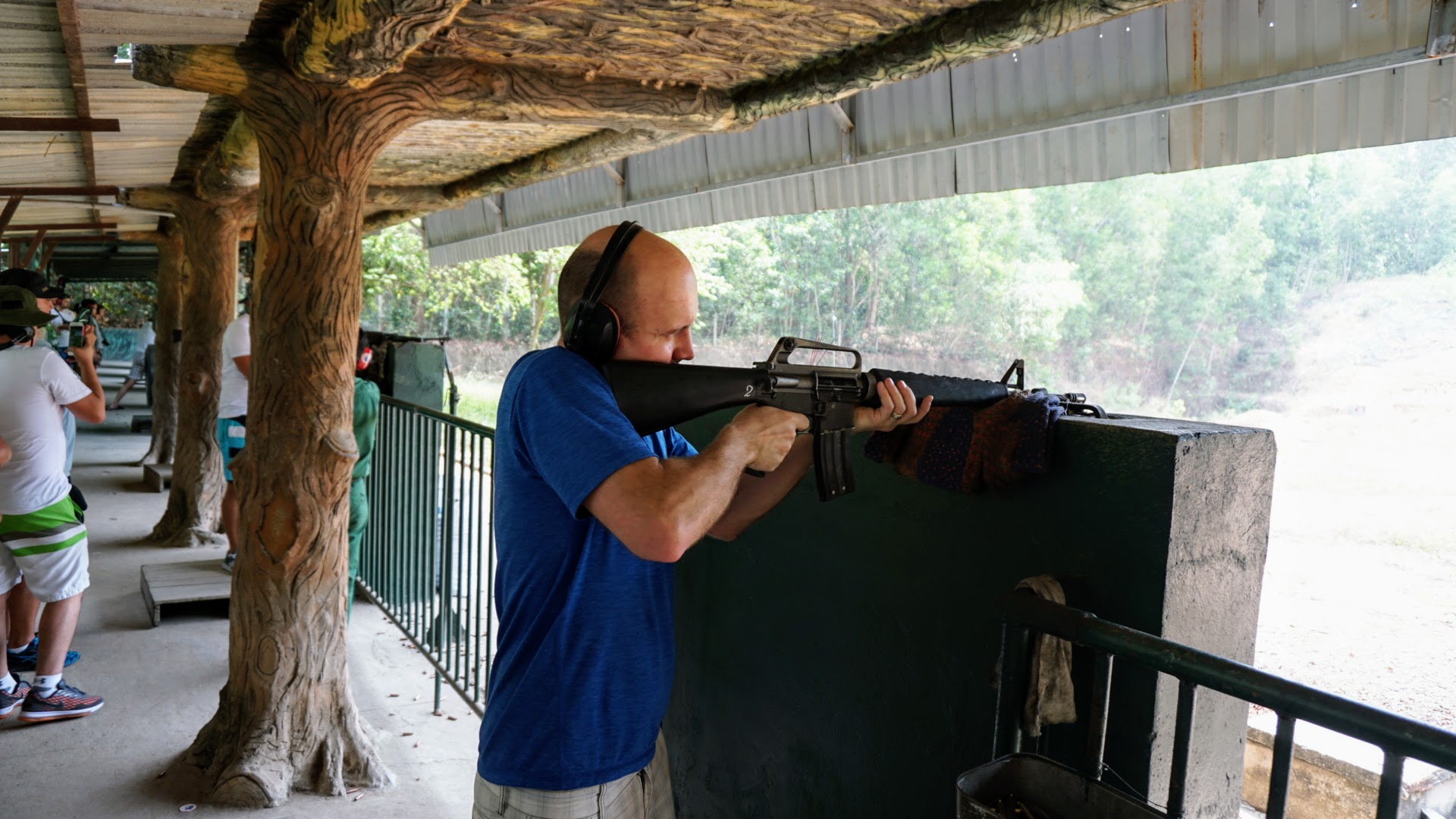 Overall, for the price that we paid , I really feel like we  can't complain about the tour. We learned more about the war and ingenuity of the Vietnamese soldiers, got to experience the conditions they operated under and heard some anecdotes about Vietnam.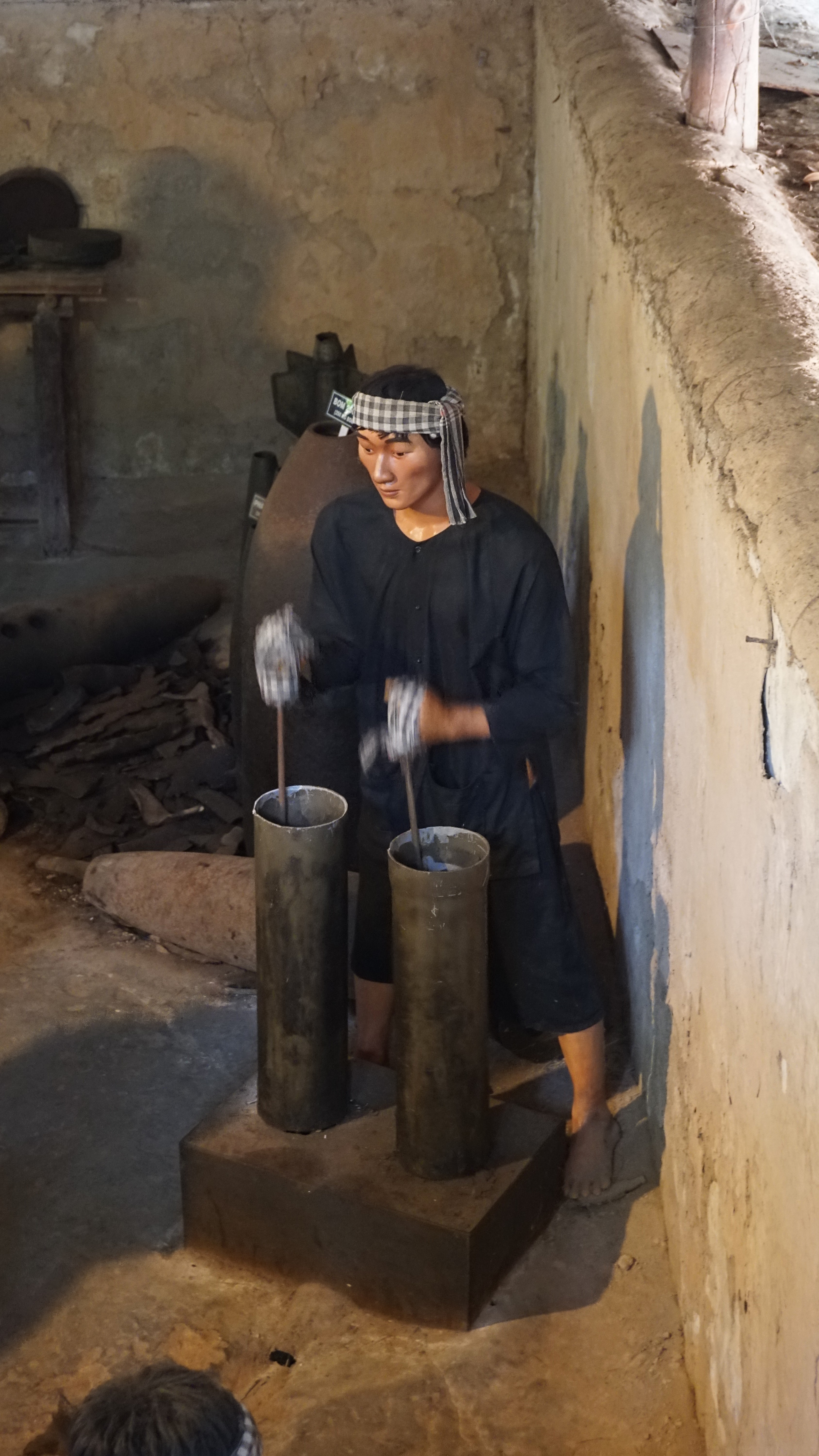 On the way to the tunnels, we did a brief stop at the Lamphat factory which employs people with disabilities to do handmade crafts using eggshells. The crafts are absolutely beautiful and it was very interesting to observe the process of how they are made. The factory has a little souvenir shop attached to it; however, the prices were very steep and while in awe of the talent, nobody at the tour ended up purchasing anything. There is, however, a small smoothie/juice shop next to the bathrooms selling refreshing cold drinks made of one of the best fruits one has tasted.