Kuala Lumpur in a nutshell
Kuala Lumpur in a nutshell
We are not exactly  big city minded sort of family. Whenever exploring cities, we typically start from finding some green space, like a park, to get away from the noise, traffic and overstimulation that big cities tend to offer. To our surprise, however,  we ended up falling in love with Kuala Lumpur. It might have been its size, which is comparable to Toronto, or maybe the greenery around, but we found ourselves very much at home in KL.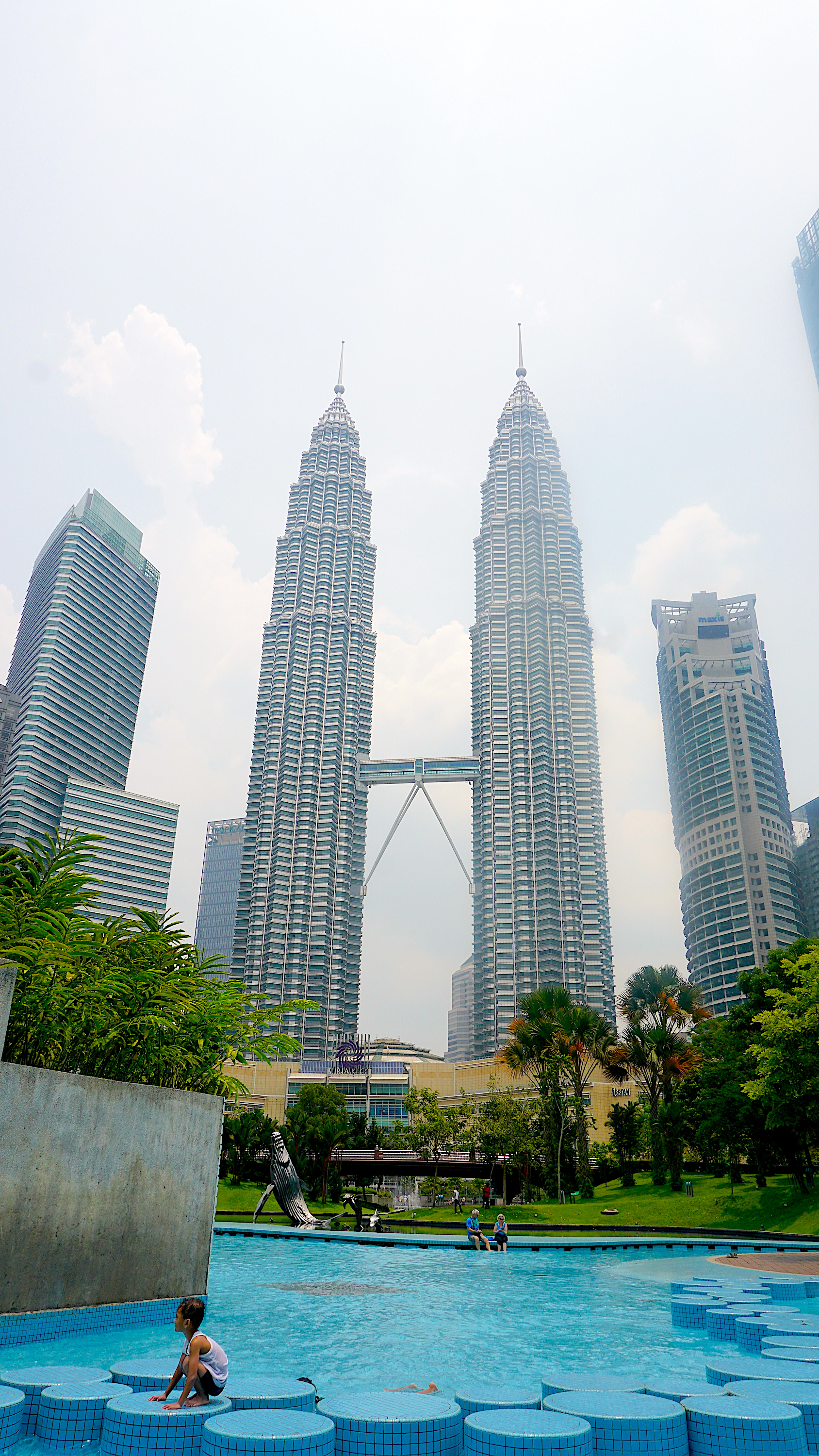 Transport
KL airport is quite a distance from the city itself and there are several ways to get there, including public transport and taxis. To get around KL, we used grab application quite a bit and haggled . If you are not comfortable bargaining, this is the time to start and this is why:
When we arrived at KL airport after flight from Vietnam , the kids were tired and our motivation was to get to our airbnb as soon as possible to relax and jump into the pool, so we decided to take  a cab directly from the airport to our place, located near KLCC.  We paid 250 MYR for that trip. Coming back to the airport we did something different; we spoke with a cab driver that was standing nearby our apartment place and asked if he would take 100 MYR to the airport which he agreed to without much hesitation. That's 60% less of what we initially paid!!! We also tried to book a cab through Grab app and were also quoted 100 MYR however, the individual later canceled on us once he found out there was 6 of us. 
Public transportation around KL is also really easy. Although there is a free shuttle bus, GO KL, that can take you almost anywhere in the city, we ended up using subway and our feet to explore KL.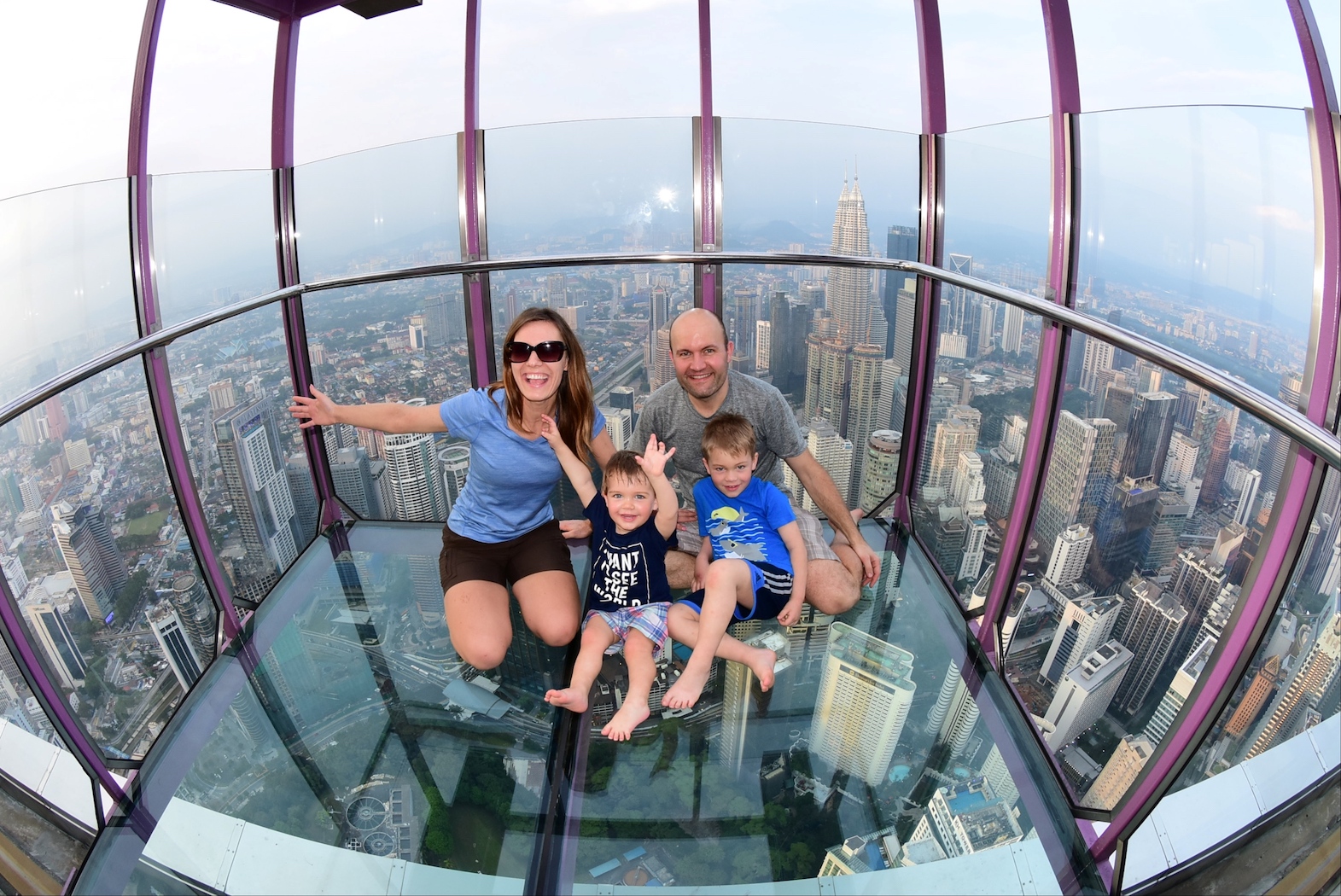 Food
As in most places in  in South East Asia, stay away from restaurants and shopping malls. We made  a mistake at first of eating in malls which were conveniently located next to our accommodations, however, we ended up paying hefty price for that luxury. Instead, eat street food for cheap and delicious local food. 
Favourite places:
We found KL to be very child friendly. There is abundance of attractions for children,  with several places being free or low budget; however, with only few days in KL we were scrambling for time.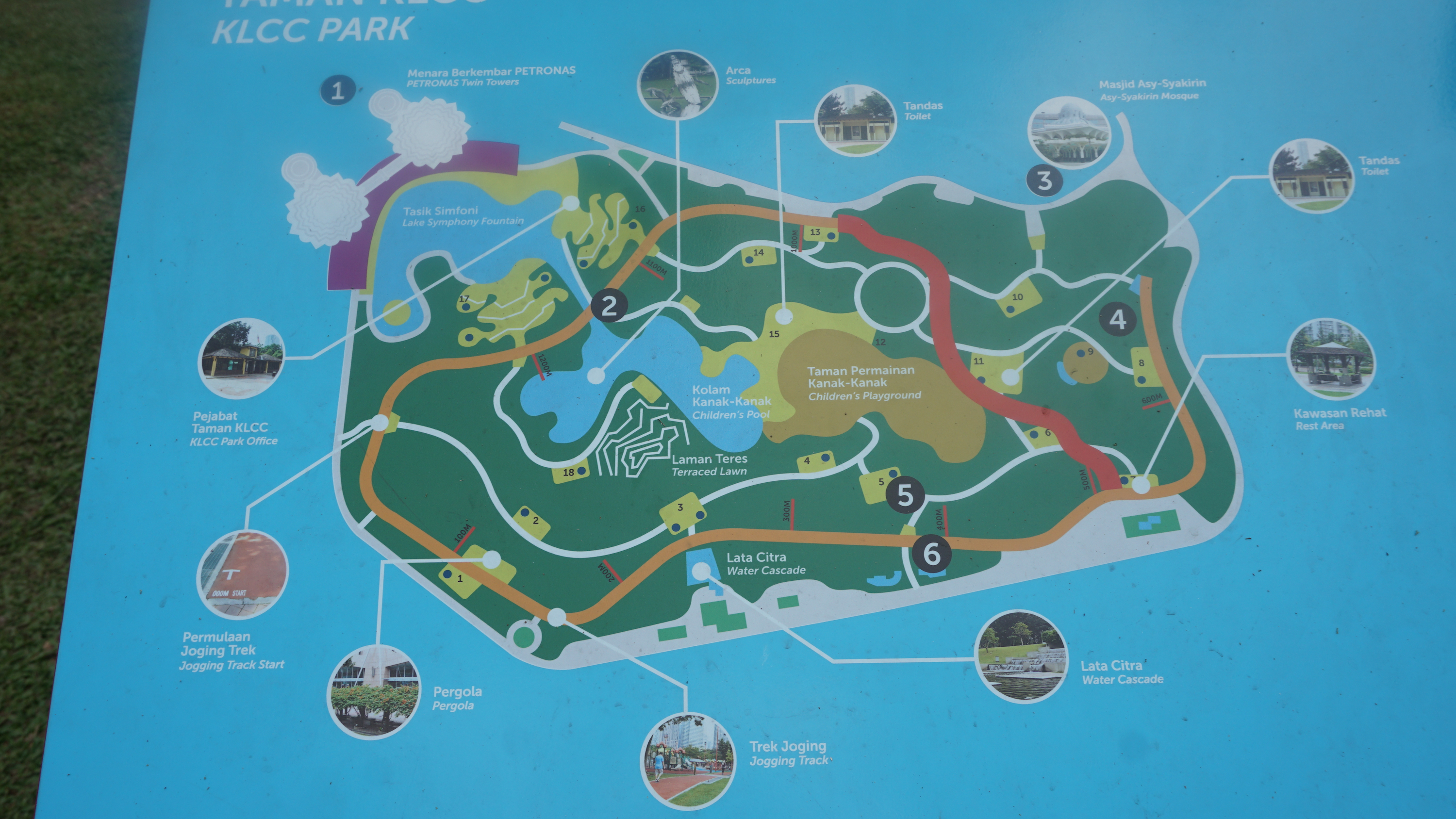 KLCC– free ! Go and explore this little park in the centre of the bustling city. Our boys loved its huge splashpad and the fountains. With its picturesque  bridge, it is also great location to take some lovely pictures of Petronas towers.
KL tower– climb if you dare. I have been on several of those towers around the world, yet, the KL tower impressed us all with its glass floor that only one family enters at the time, which basically means uninterrrupted view of  the towers. The whole process is really organized and while  pictures from that experience are not cheap, the staff was really nice and treated us as one family ( despite taking separate pictures) and allowed us to split the cost. 
Steps away from the KL tower is a little mini zoo and eco park; however, as the kids fell asleep , we decided  not to go there.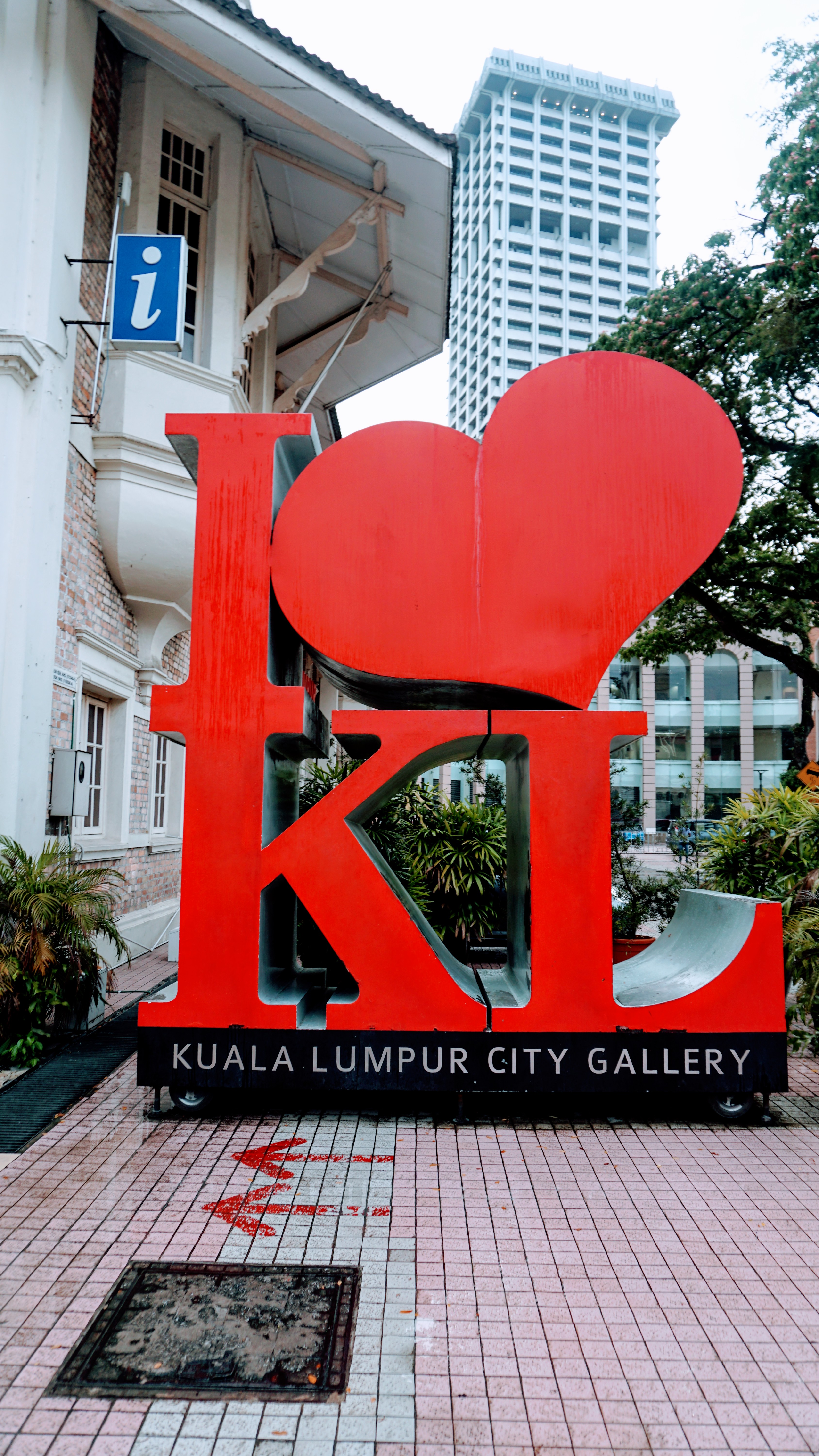 Batu Caves– more on  this "must see" attraction in another post.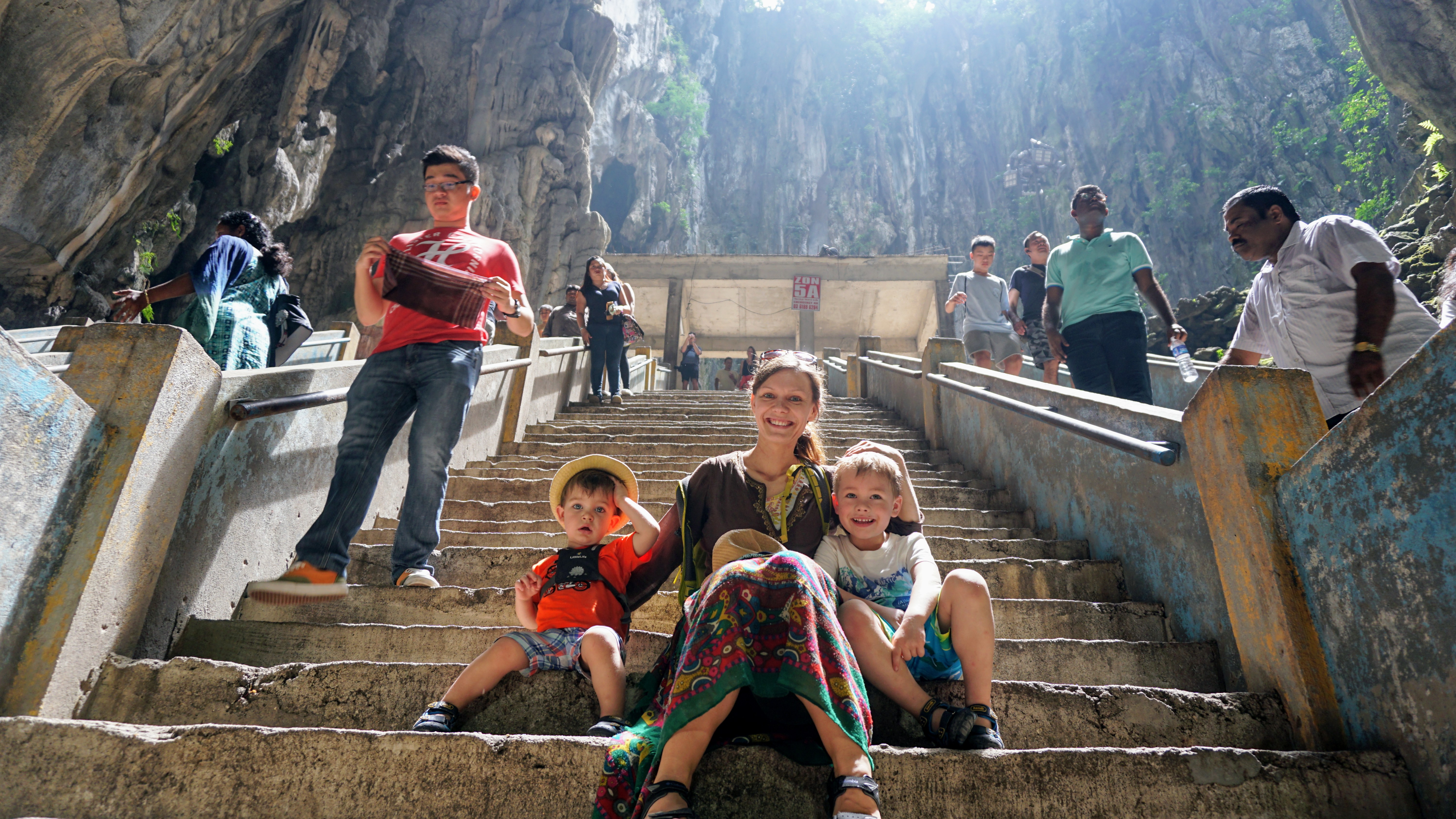 Masjid Jamek Station – one of my favourite subway stations in KL because of the abundance of things to see. Starting with Masjid Jamek Mosque ( open till 4:00pm except for Friday), the fairy tale looking Sultan Abdul building, senses overload at Central Market, to KL gallery for a classic picture with the "I love KL sign".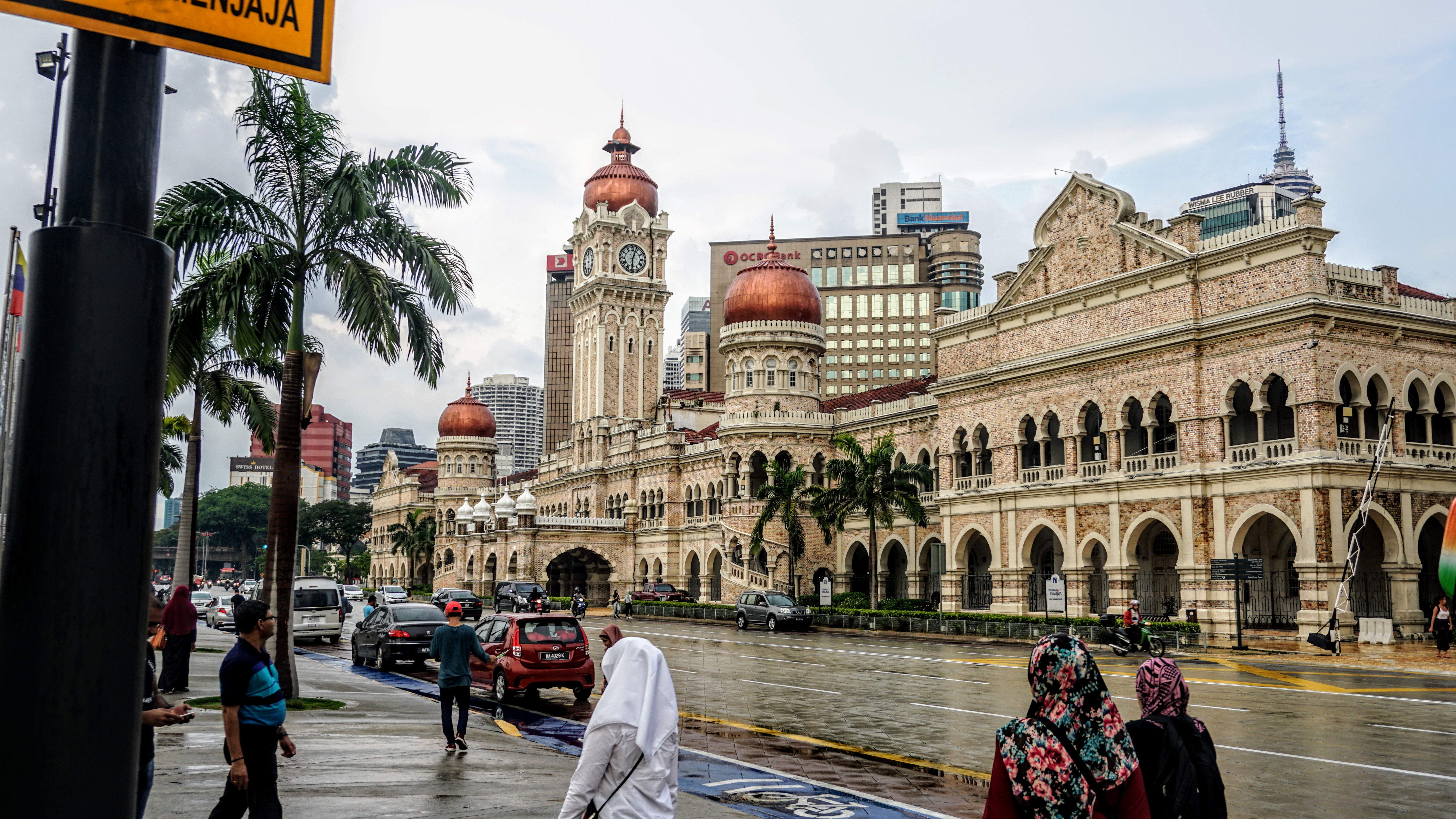 Chow Kit–  rows of wholesale distributors, but also cheap food and great fresh produce chow kit market. 
Chinatown– Although not overly big, this place is great  for adventurous food enthusiasts and inexpensive trinket shopping. 
Accommodations:
For KL, we ended up choosing airbnb, which was the right choice for our family. Two different apartments with pools, one located conveniently near KLCC, the other near Subway Putra Mall for its infinity pool and unbeatable view.