Narita Transit and Stay
Narita Transit and Stay
One of the most frequent complaints I hear from my family and friends when travelling is about the long layovers they need to endure.
Prior to having kids, these layovers were certainly annoying, but we felt like we could easily kill time napping or reading a book . However, since our two young rambunctious travel bugs joined our travel tribe, the layovers became more of a balancing act on how long we could keep them entertained at the airport without all of us losing our proverbial marbles.
So, on the way back from our last backpacking trip through South East Asia, we were blessed with a 9 hour layover in Tokyo and decided to quickly take advantage of that opportunity to explore the small town of Narita.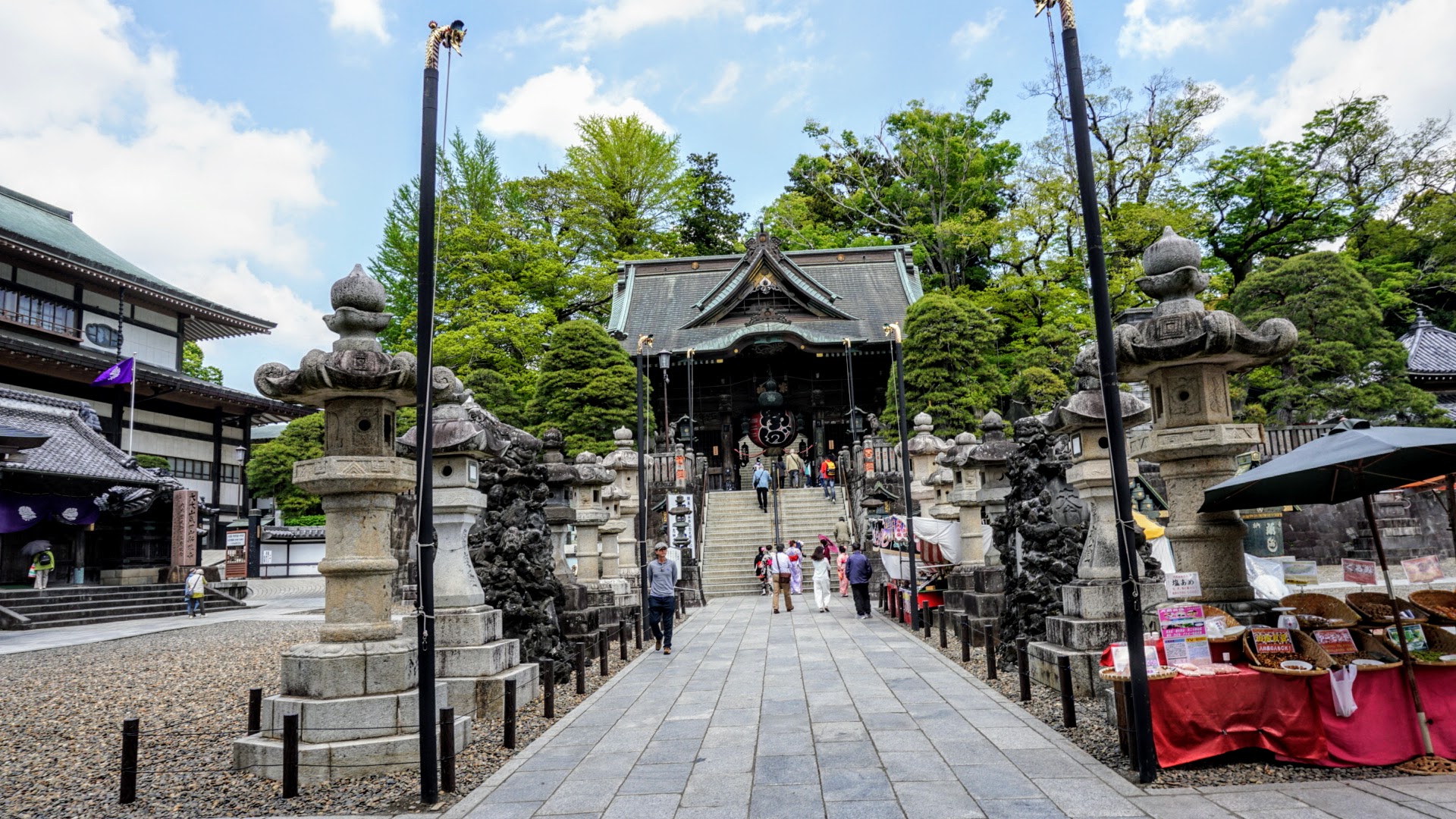 As we left Bangkok late at night and kids slept for several hours before we landed in Tokyo, we hoped that at the very least our boys would be somewhat rested and have enough energy to explore Narita without experiencing huge meltdowns. Just like couple years prior when we used free guides to explore Tokyo, we decided to use free volunteers of the Narita Transit and Stay Program to learn more about Narita.
Tour of Narita town
We booked our free tour several weeks before our trip and received email back few days in advance advising us to be available at the counter of the program between 9-9:30am. We actually found the directions to be somewhat confusing. However, what they refer to in the confirmation email is the guest service counter on the first floor of the airport near international arrivals.
Our guides were an elderly couple who had only been studying English for three years and decided to practice it by meeting people from around the world and showing them their town. Having heard their life story or raising their daughters, working at the factories and while being retired giving back, we couldn't stop wandering how their newly found purpose and passion was keeping them healthy.
By the time we left the airport it was already 10:45am. We first took a subway,which took about 7 minutes, to get to the Narita town. The town itself is small, but very picturesque with narrow streets leading to a japanese temple and beautiful gardens attached to it.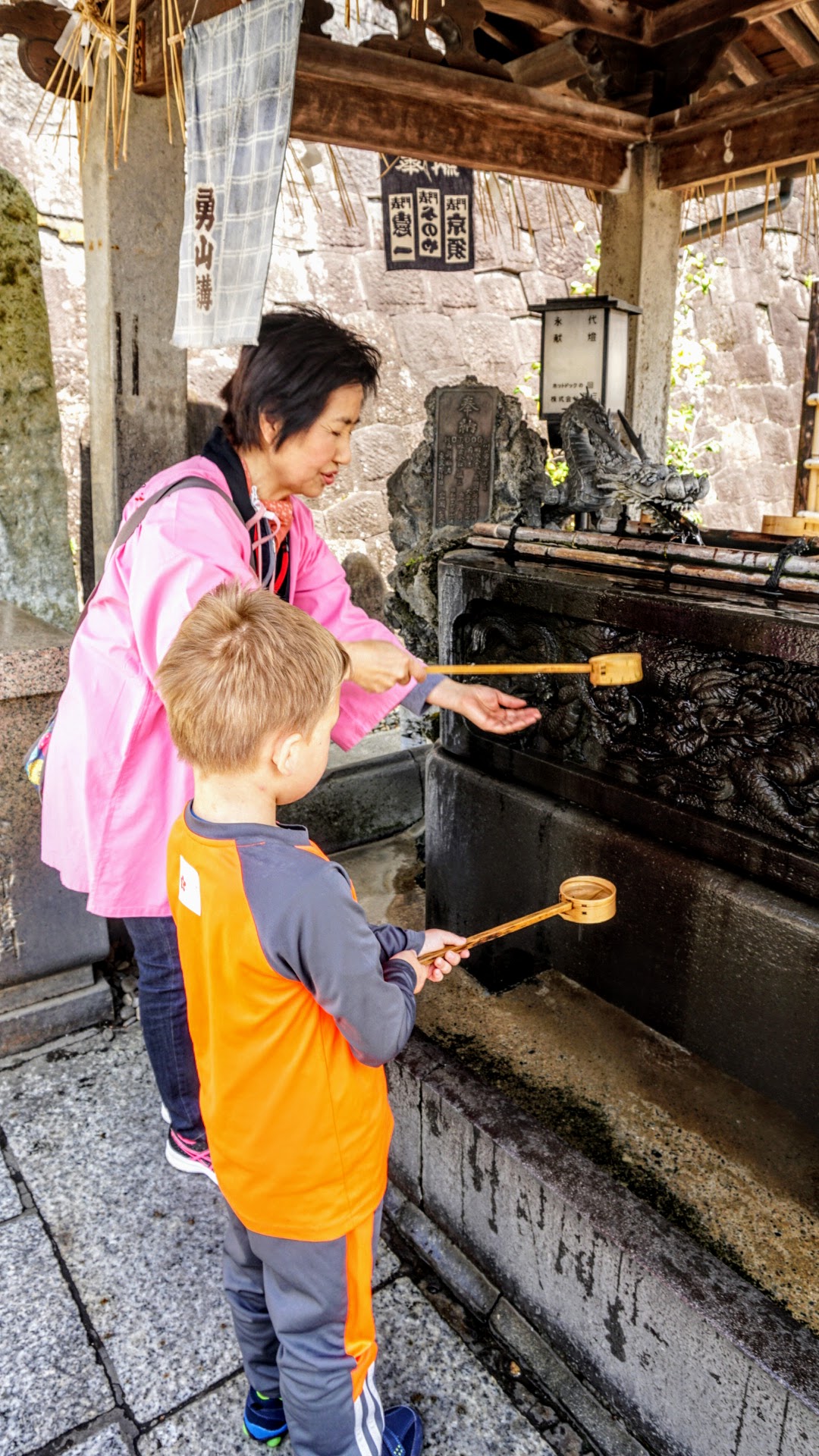 We first enjoyed a tea ceremony and were offered to wear true kimonos which could be rented for 800 yen ( cleaning fee), however, due to a long lineup of people waiting to try them we ultimately decided to skip that part and only took a part in the tea ceremony.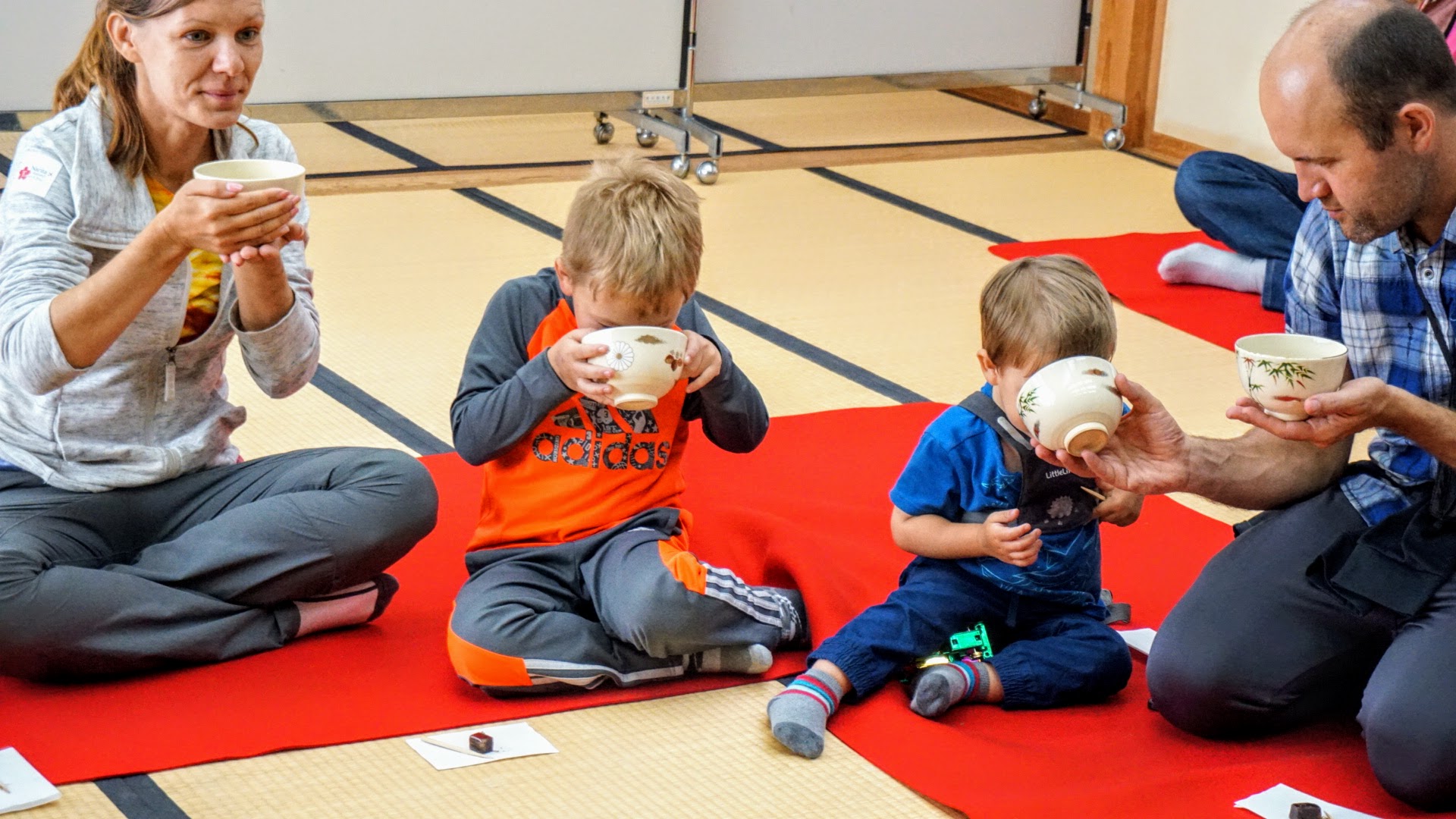 I must say that while our guides were very proud of their temple, it was the gardens attached to it that blew us away. Maybe it was because we spent hours travelling on the train and plane the day before and therefore we were in a great need for being around nature, but once in the gardens, we immediately felt at ease. Finally, the boys were able to run around carefree and Paul and I could relax and enjoy seeing our boys happy. One of the attractions of the garden is a big pond with tons of colourful fish inside. Our boys were squealing with joy seeing the fish jump on top of each other to get their food.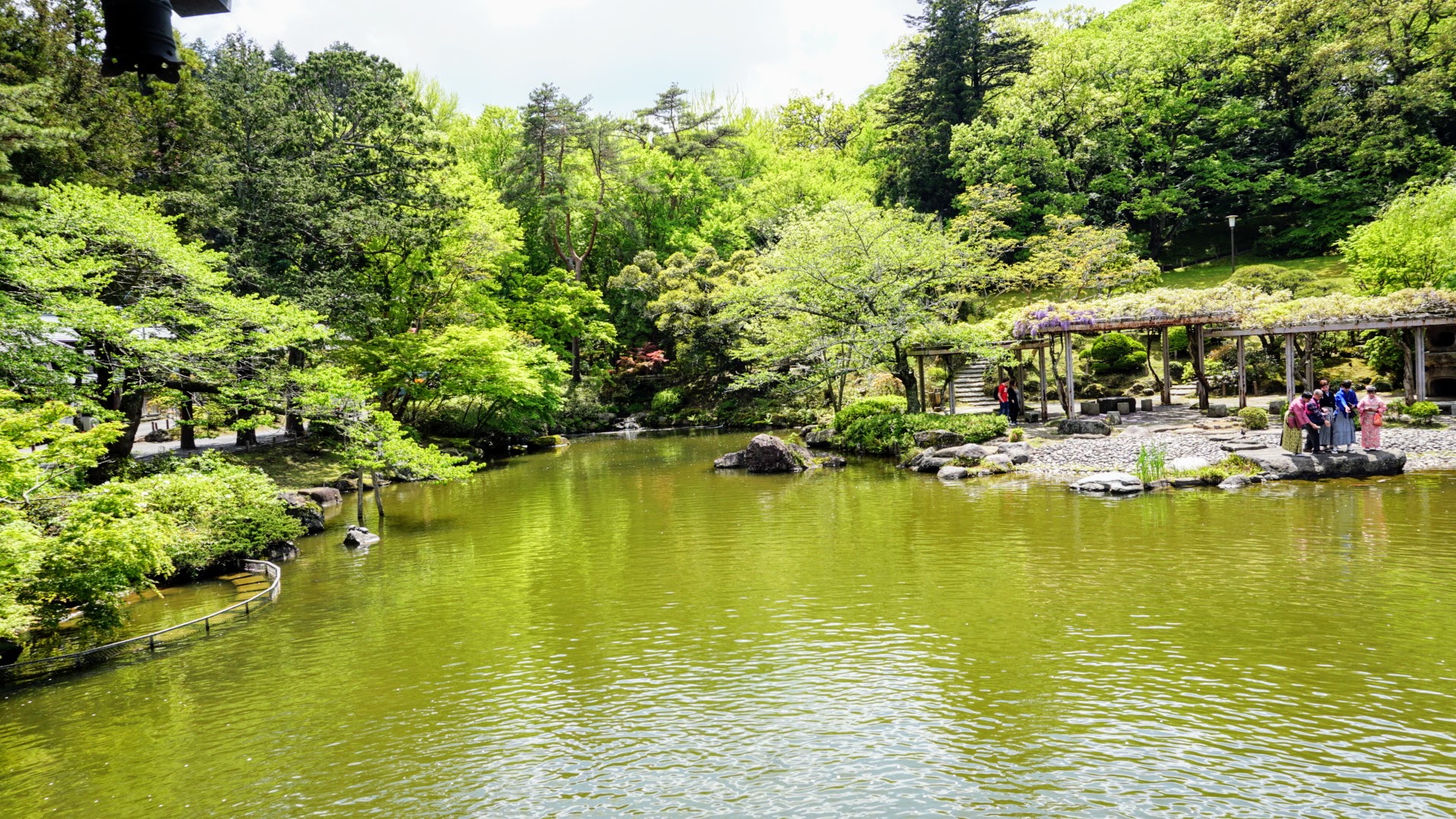 After a nice walk around the gardens, our guides took us to a tiny, traditional restaurant for lunch. Located at the back of the temple, this restaurant is probably mostly known to locals as it appears to be slightly off the beaten path. For about 800yen, we were delighted to a wonderful dish of udon with prawns and some tea. Shortly after finishing lunch, it was time to get back to the subway and by the time we got back to the airport it was already 2:00pm which left us with enough time to go to the washroom and start boarding procedure.
Our experience with Narita Transit and Stay Program
I am so glad that we researched Narita airport prior to our trip. Japan is a wonderful country with high expectations of children and therefore it can be somewhat intimidating to travel with young children. However, through the Narita Transit and Stay Program we ended up with wonderful guides who , being grandparents themselves, had incredibly calm attitude toward our children. Even when our boys became tired and listening was no longer their strength, our guides remained calm, gifted our boys with origami and engaged them in play.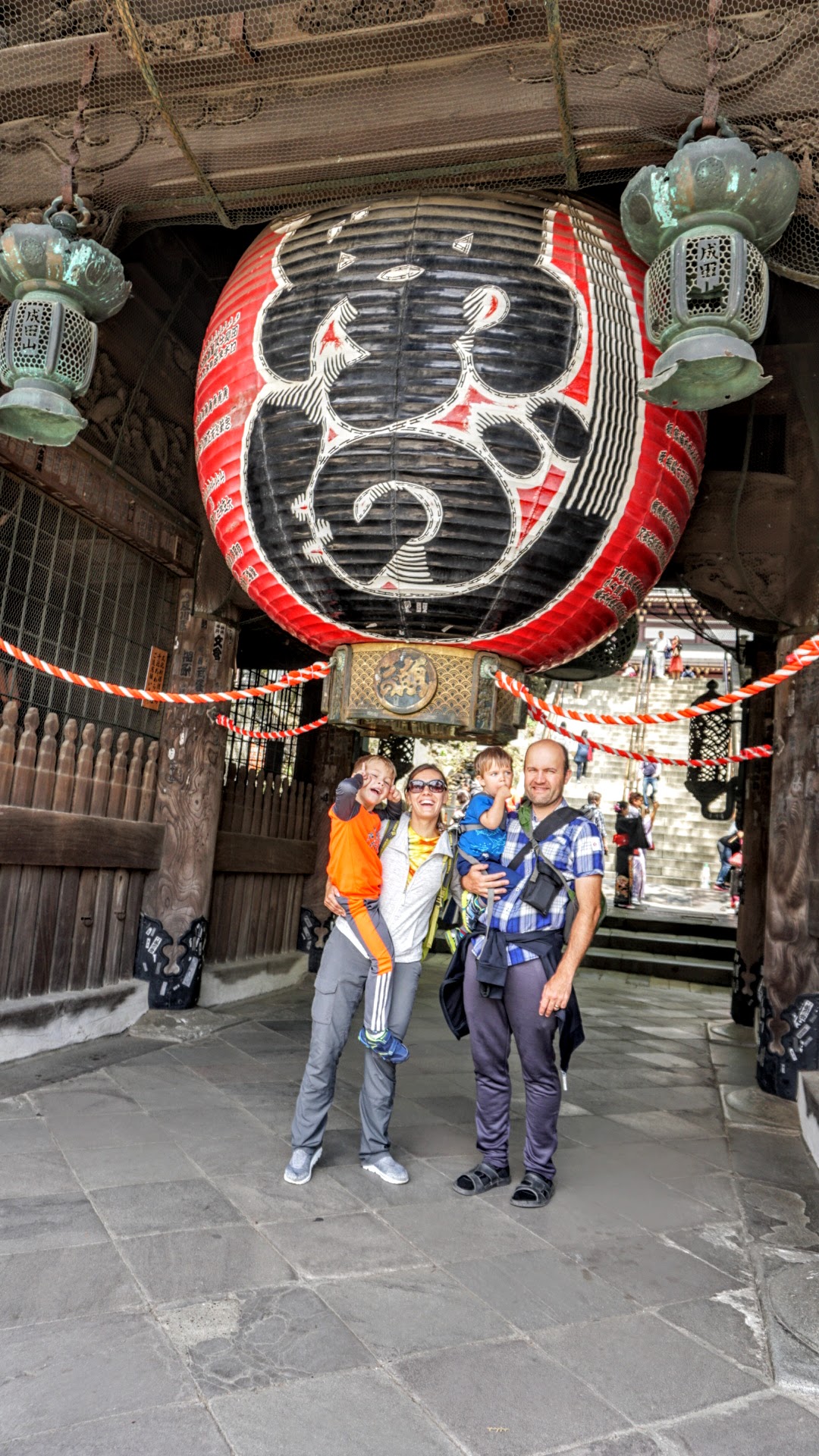 For more on Japan check out:
Want more info? Check out other articles we've written on family travel in Japan :
Have a great layover experience? We would love to hear about it ! Email us at famtravelbugs@gmail.com