Ardspach Rocks, adventure awaits beyond Prague
Ardspach Rocks, adventure awaits beyond Prague
An unexpected solo trip to Poland in June proved to be a unique opportunity to visit Ardspach Rock Town in North Czech Republic . While Prague has become a "hot"place to visit and over last several years has seen increasing numbers of tourists from all over the world visiting this magnificent city, very few venture out of the capitol to see what else Czech Republic has to offer.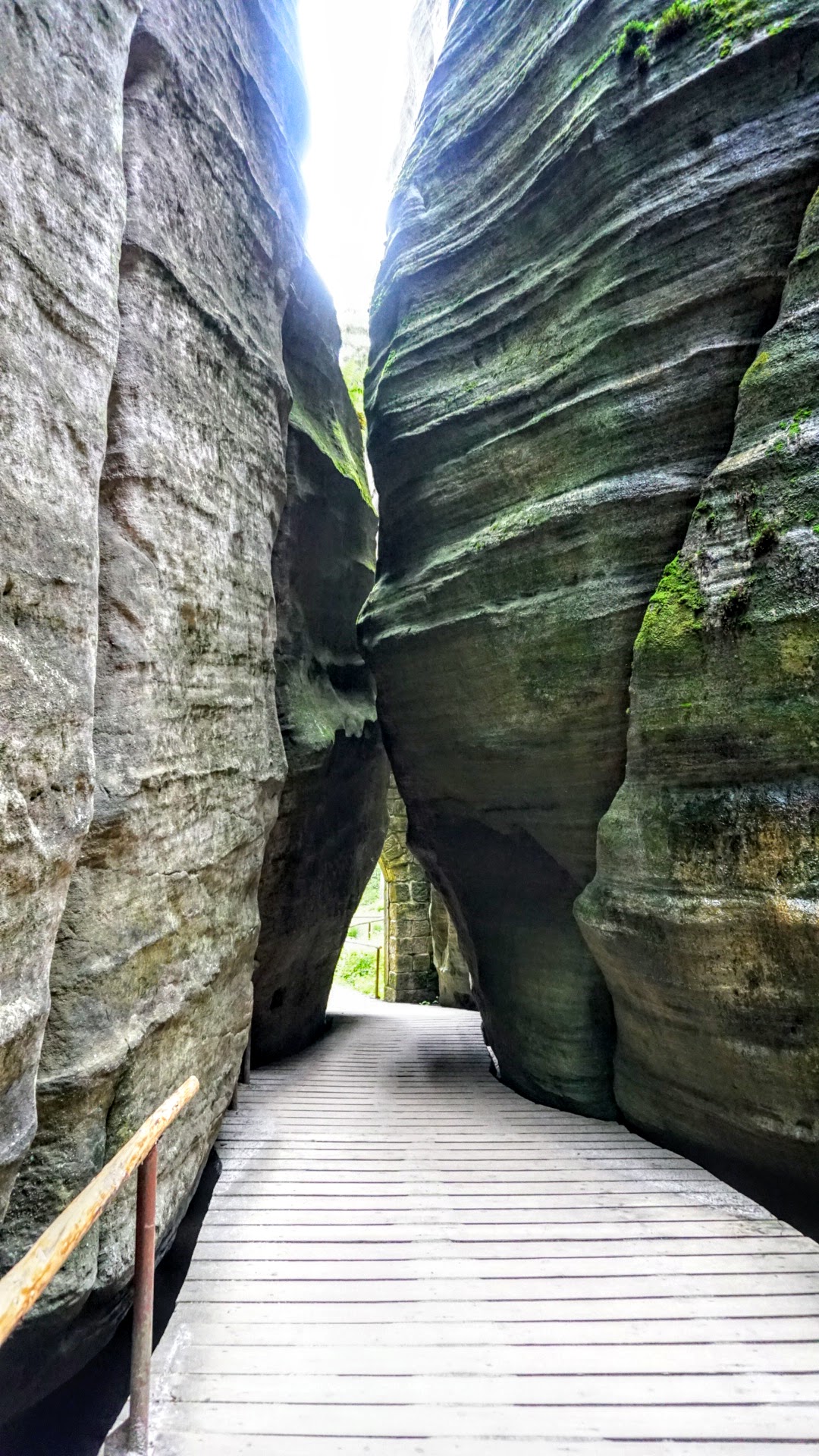 I am quite amazed that growing up less than two hours from it , it took me years before I discovered this incredible place.
While it can look intimidating, the circuit walk is only 4 km long and, for the most part, it is stroller and child friendly. As I traveled without the kids, I chose the more adventurous path squeezing through tiny rock passages, which were fun and challenging, but at times made me feel slightly claustrophobic.
One of the reasons Skalni Mesto is so popular, is its famous gate from the Chronicles of Narnia. You might need to beat some crowds to have the uninterrupted view though this is probably one of the most recognizable sights of Ardspach Rocks.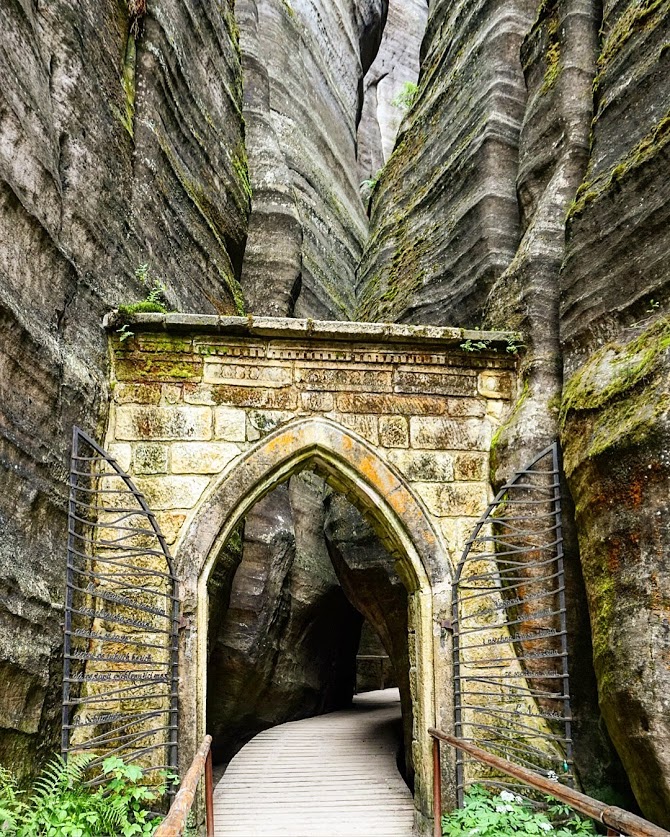 Legend About Skalni Mesto
One old fable says, that in the past there were two real towns on the places of the stony labyrinths. They were of a big strategic importance, because all the region was covered by forests and rocks and only through those towns an enemy could penetrate to the kingdom. And as a fable claims, even our ancestors were able to change their minds for some rewards and they left the enemy to enter the rich country. The enemy robbed and caused a great harm. One god got angry from this behaviour and ordered two towns to petrify. As soon as he told his curse, houses, churches, people and animals changed to the stone.
Getting there
There are several ways to get to Ardspach, home of the Skalni Mesto. While we traveled from Poland by car, visitors to Prague can also travel to Ardspach by train. Conveniently, the train station is located across from eh entrance to the park.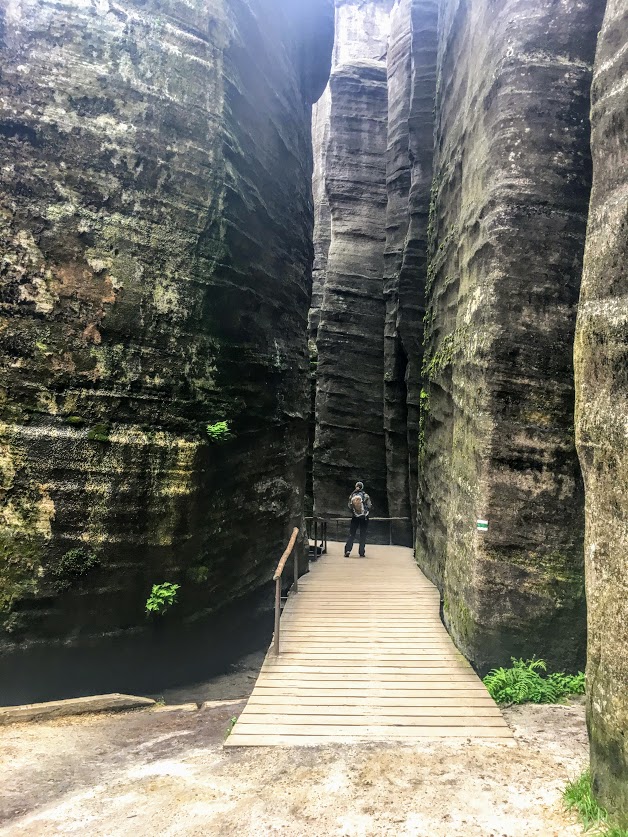 Logistics
With the entrance fee around 7 CAD with additional 3 CAD for a 15 minute boat ride inside the Skalni Mesto, it is a true budget friendly hidden gem and a wonderful wat to spend a day hiking and enjoying the nature. It is important to note that although it's possible to purchase the boat ride tickets once inside the park, the only currency accepted is Czech Koruna ( 50 CSK per boat rider) so make sure you have it on you to avoid disappointment.
After the hike , enjoy an old school restaurant located near the entrance. The food is not fancy at all , but a good experience for someone who has never tried knedliky.