Toddlering in Tokyo
Toddlering in Tokyo
There are plenty of things to do with a child in Tokyo. Things become somewhat more challenging when visiting with a toddler who is more interested in running around  than new robotics from the kids technology museum.
So, for families like ours that need to dedicate some time each day to having our high energy kids loose some built up energy, these are some of the great places in Tokyo that our little one enjoyed just running around.
Ueno Park – during our 6 day stay in Tokyo we visited Ueno Park daily, sometimes twice a day :). This park features lots of space to run around, playground, , toddler friendly mini theme park and a zoo .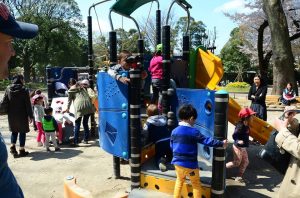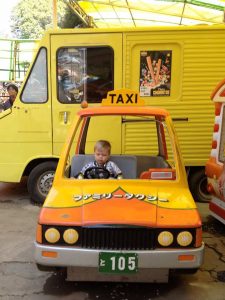 Ueno Zoo – not overly big , situated in a nice, relaxing atmosphere with, among others, famous pandas and great seal exhibit that our toddler absolutely adored.
Area around the Imperial Royal Palace – unless you are purposefully choosing to see the Imperial Royal Palace from the distance or you happen to be in the area, I would not recommend making a trek all the way there for your little one to run around. There is however lots of space to run around and little A. had a blast playing hide and seek behind the trees.
Temples– yes, I said it. While during the day some of the temples get really crowded, try going there early in the morning, late in the evening , or even in the middle of the night ( if your toddler has not transitioned to a new time zone yet). Our personal evening favourite is Sensoji temple.