Tokyo on a budget? Yes you can !
Tokyo on a budget? Yes you can !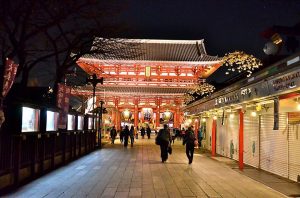 Our message here is,   Plan ahead and Don't let the guidebooks scare you away!!
If you read any guidebooks on Japan ,You probably have heard about Japan and Tokyo being quite  expensive to travel in comparison to most Asian countries. And no , we haven't figured out a way to get the accommodation in Tokyo to match the prices of Thailand ( but we are definitely open to learning if someone figured that part out );  however,  there are plenty of things that can be done in Tokyo with little or no money that will still guarantee incredible experience.
FESTIVALS:
(Over here, I only included the ones we participated in when visiting Tokyo in early Spring )
Sakura, cherry blossom- to see some great cherry blossoms head to Ueno Park. The park tends to get incredibly crowded during Sakura, but you can even "rent" a little picnic spot under  cherry tree 🙂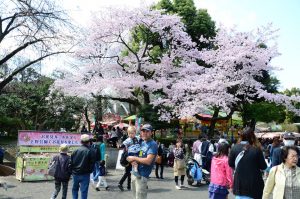 Golden Dragon Dance-  if you are in Tokyo in early March, head to Sensoji temple for  this wonderful experience that will leave you and your children dazzled. Loud music, parade with Geishas playing instruments and 18 meter golden dragon handled by 9 dancers is a great treat to your senses.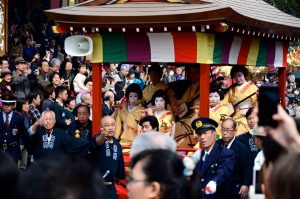 Honozumo Ceremonial Sumo Tournament- there are several different ways to see sumo in Tokyo, however, given that we had a toddler with us, we were not feeling especially courageous to bring him with us to a sumo training stable. However, large , open place that let our toddler roam freely if needed seemed like a way better idea.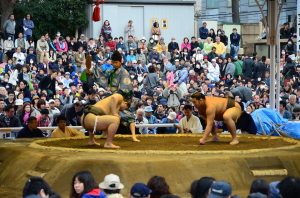 OTHER FREE ACTIVITIES:
Tea Ceremony Demonstration at Ueno Park – first, observe it, then it's your turn to try it
Free Tokyo Guide– we were slightly concerned about booking a guide having a toddler with us , but our guide was quite understanding of Little A.'s typical toddler mood swings. Okay, he did have slightly difficulty understanding why we allow A. to play with a spoon and bang it on a table at the restaurant 🙂