Tropea- the toe of the Italian boot
Tropea- the toe of the Italian boot
Most of the travellers to Italy have very similar itineraries made of places like Rome, Florence, Tuscany or Amalfi Coast. Few venture to the south of Italy and even fewer to the Calabria region.
While Calabria region is relatively poor in landmarks, leaving the tourists to enjoy the views of the coastline and mountains instead, the town of Tropea is definitely worth a visit while in Calabria.
Reasons to visit Tropea:
Santa Maria Sanctuary
Google Tropea and the first thing you will see in images is Santa Maria Sanctuary. Located on a rocky promontory, the santuary is the most recognizable place in Tropea. Surrounded by the sea, it is a picture perfect place both during the day as well as in the evening when the sun begins to set for the day.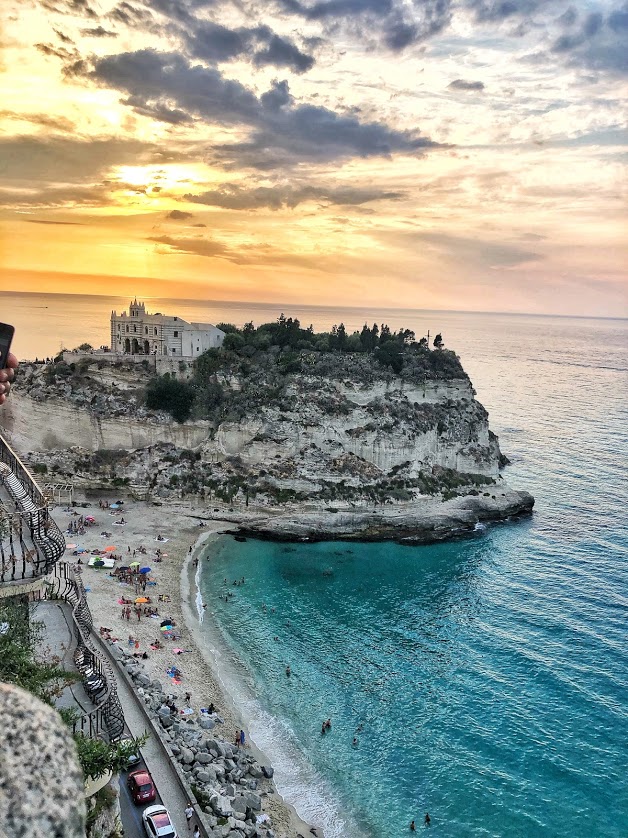 2. Beach
After visiting the sanctuary, head to the beach located just next to the sanctuary.
While we found the beach to be very crowded, our boys loved jumping off the side of the cliff to the crystal clear turquoise water . Near the rocks you will also spot lots of fish , so don't forget to bring your goggles.
3. Inexpensive Food
Despite its tiny size ( there is only about 6000 people living in Tropea), Tropea has dozens of great and affordable restaurants.
While in the city square, we enjoyed some delicious pizza and of course gelato. If you are in Tropea, visit Gelataria da Mimmo for delicious gelato in almost every imaginable flavour.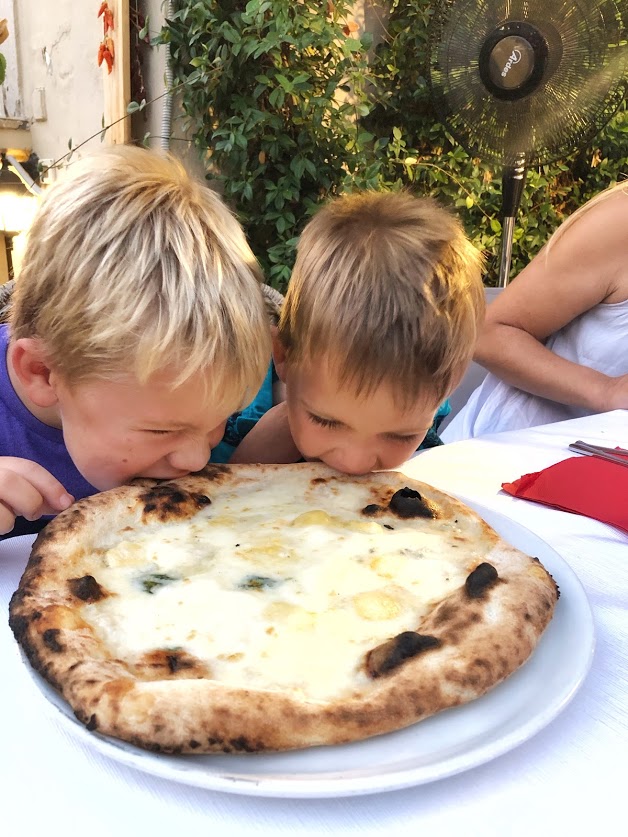 4. Enjoy the small town feel
We found Tropea to be small , yet packed with character. Even though it is a tourist destination with many little shops selling cheap trinkets, the charm of narrow alleys, Tropea's proximity to the sea and cliff perched location makes Tropea a very attractive destination.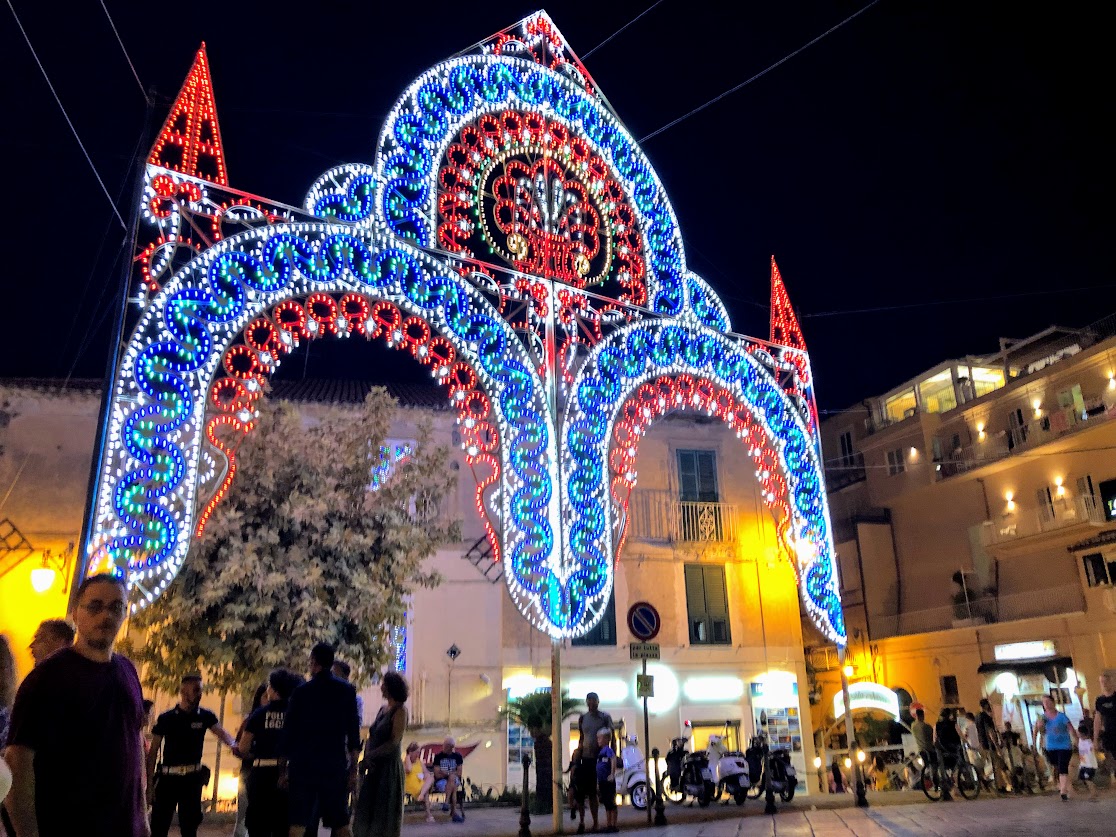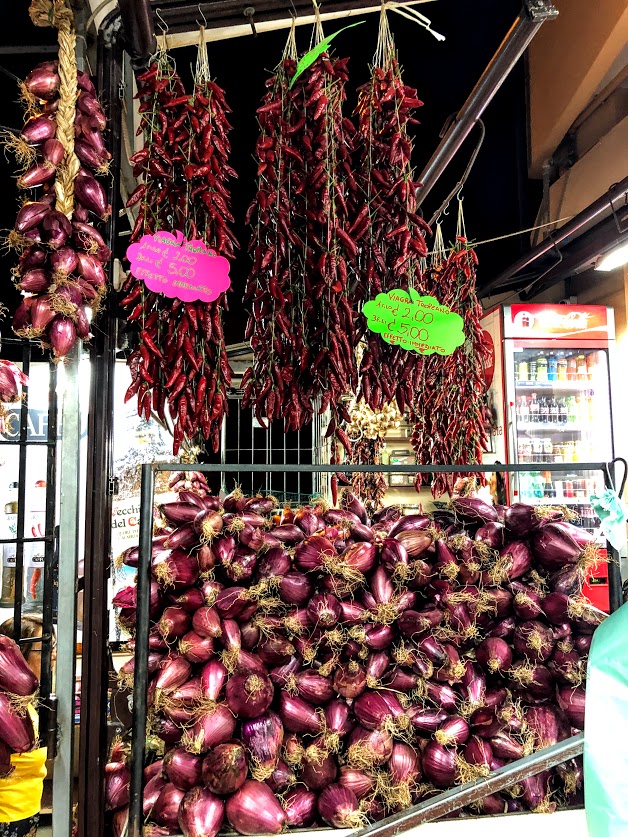 How to get there :
The best way to get to Tropea is to fly to Lamazia Terme (SUF) from where it is just over an hour by car to Tropea.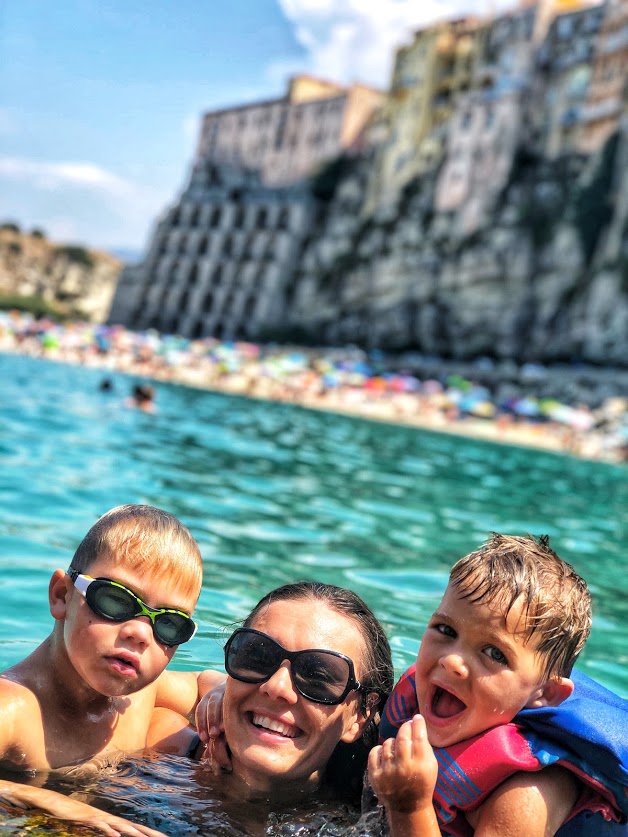 For more on Italy check out:
Want more info? Check out other articles we've written on family travel in Italy :